If you're worried that EA Sports' new soccer game will be anything like its last one, you shouldn't be. Sure, you might recognize some of the FC 24 stadiums when you take to the pitch, but this game is going to be a different beast entirely. In fact, FC 24 might just be one of the best soccer games we've ever played. One key aspect of that is going to be EA Sports' new FC 24 advanced defending setting. If these work as intended, it's really going to be a defender's game.
Ahead of the FC 24 release date, EA Sports shared some gameplay deep-dive pitch notes that – rather aptly – dive quite deeply into some of the new gameplay mechanics players will need to wrestle with when this game arrives. While it might sound quite worrying that there are even more types of Lengthy player in FC 24 thanks to the new AcceleRATE improvements, EA Sports is also introducing a new advanced defending setting which – when paired with some of the new FC 24 PlayStyles – is going to make stopping strikes a breeze.
As explained in the aforementioned pitch notes, the new advanced defending system in FC 24 will "change the layout of the defending buttons" in order to "give players the choice of what defensive action they want to launch" when moving up the pitch to tackle the opposition. We know it sounds like a chore to learn a new control scheme for FC 24 – they haven't changed in a long time, if you're a FIFA franchise veteran – but, it looks like this new system introduces a new type of defending that you're going to want to take advantage of in-game: Shoulder Challenge. This, on top of the seven most important FC 24 changes, is something you really need to know about.
If you always thought that FIFA games needed more physicality, then you're in luck. EA Sports looks to be delivering just that with the new specific input for Shoulder Challenge – which we think we're safe in assuming is some sort of shoulder barge situation.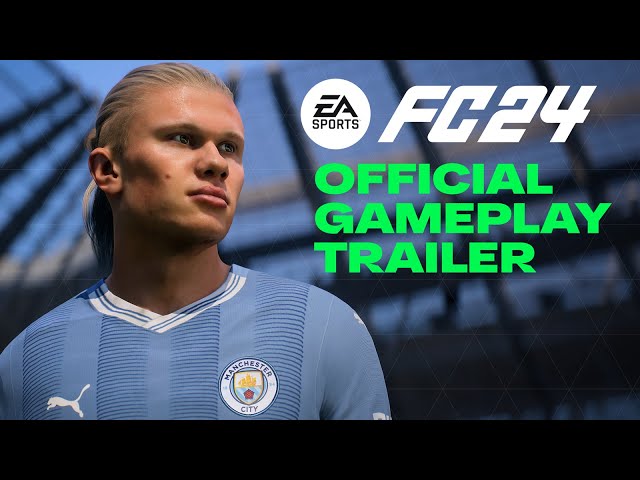 This input can also be used to request a Seal Out, which is a tactic where a player uses the physicality of their body to block an opposing player fully. So, when you take it to the corner and you try to defend the ball, that's taking advantage of a Seal Out.
You might be wondering what the actual difference is going to be in FC 24 given the fact that we've just given you a very real example of some advanced defending mechanics in older FIFA games. Well, this advanced defending system in FC 24 is going to put these tactics at the forefront of your defending gameplay. And, as much as you can run into players in FIFA 23, you can't quite 'Shoulder Challenge' them. EA Sports has introduced "new animations for Seal Outs and Shoulder Challenges from the front to increase the usefulness and situations where these mechanics happen". With HyperMotion V technology in play, you should see a real improvement when it comes to these advanced defending mechanics.
It's also worth remembering that you'll need to play to your player's strengths even more in FC 24 thanks to the new PlayStyles, and the defensive-based ones are going to improve upon the advanced defending mechanics even more.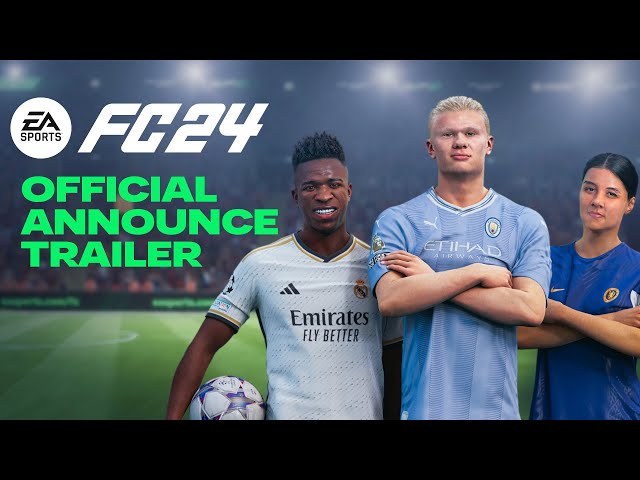 For example, FC 24 is introducing PlayStyles like Block and Bruiser – both of which will help a player take advantage of their physique and physicality to stop the ball. The Jockey PlayStyle will also improve a player's ability to jockey for the ball at sprinting pace and improve how quickly they can transition into a full sprint from a jockey position.
We know it's just another annual sports game, but FC 24 really is one of the most intriguing upcoming PS5 games and it's certainly one of the most interesting upcoming Xbox games. If you're looking forward to playing, you can find out more on FC 24 early access opportunities right here and what we know about the FC 24 Web App release date here. Jumping on those SBCs ahead of launch is going to be important.