Bungie's The Final Shape is careering towards Destiny 2 and its players with unrelenting aggression, but there's still so much for this looter shooter's players to get through beforehand. If you're someone hoping to catch up on everything you can catch up on ahead of this epic expansion, you'll be pleased to know that there's a major Destiny 2 PS5 sale on right now. Xbox players, though, will have to wait for savings.
It might not be one of the best competitive FPS games out there anymore, but Bungie's Destiny 2 is easily one of the best FPS games out there in every other regard – and, with any luck, things are only set to get better when the Destiny 2 The Final Shape release date rolls around. Sure, the latest seasonal story ends with a whimper, but there are bigger fish to fry and Bungie is building up to something special with it's final expansion. If you need to catch up, though, you'll be pleased to know you can do so at a fraction of the price right now – but, right now, only on PlayStation.
From right now until October 26, PlayStation's new Fall Savings sale will let you save up to 67% on every Destiny 2 expansion currently available. This includes the Bungie 30th Anniversary Pack – which comes with some of the best Destiny 2 weapons – and the most-recent expansion: Lightfall.
Specifically, here's everything in the Fall Savings Destiny 2 PS5 sale and how much it'll set you back:
If you want to know why you should catch up narrative-wise, then you need to check out the latest trailer for The Final Shape expansion. Bungie has been building to this moment for years, now, and the pay-off should be huge. You should also consider picking up one of the best PS5 SSD options – Destiny 2 isn't a small game anymore.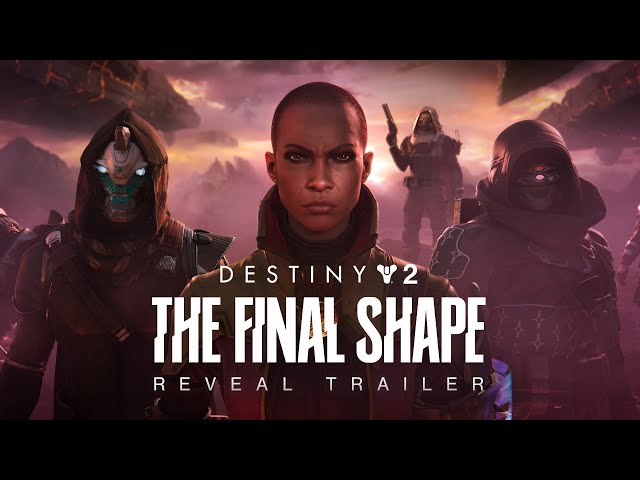 Those of you in the UK will be pleased to know that a similar Autumn Savings sale is going on right now, and all the above Destiny 2 expansions are available at relative prices – with the same discounts applied – for you, too. So, as an example, the Destiny 2 Leagcy Collection will set you back £19.99 and the Destiny 2 Bungie 30th Anniversary Pack will cost just £8.79 until October 26.
Will Xbox players get a sale anytime soon? Well, we don't want to give anyone false hope, but we do think one will arrive soon. More often than not, things that go on sale on one platform end up going on sale on the other before too long – particularly when they're expansions for one of the best free shooting games like Destiny 2.
Another way you can prepare yourself for The Final Shape is by making sure you're familiar with using the best Destiny 2 Titan build, best Destiny 2 Warlock build, or the best Destiny 2 Hunter build – of course. Getting to grips with these can take a bit of time, so it's far from a bad idea to start now.
If you're someone who's more interested in the PvP side of Destiny 2 and The Final Shape doesn't much interest you, you may be interested to learn how Destiny 2 fans think Bungie can resurrect Gambit. Saying that, though, the "undisputed king" of PvP is the latest legendary to be nerfed and Guardians don't think Bungie is stopping there.