A brand new Destiny 2 survey from Bungie has popped up online and it's teasing dedicated Guardians with a whole range of potential new features – stretching from new content you'd expect to see in the future, like additional open-world maps, to content you'd never think of seeing in Destiny 2, like cooking. We know you could certainly make a case for this being considered one of the best games of all time already, but the implementation of a few of these new features would really elevate it to the next level.
Over the last handful of days, as first spotted by TheGamePost, there have been reports from Destiny 2 players that they're receiving a survey from Bungie containing a question that asks them "what, if anything, do [they] feel is missing from or would [they] like to see added to Destiny 2?" At a glance, it's a pretty standard question to ask your players – especially when you think about the fact that we're still edging closer to the Destiny 2 The Final Shape release date (which will kick off the conclusion of this game's Light and Darkness Saga).
However, as standard as this question might seem, some of the answers Guardians can choose from are pretty wild – and very exciting. As you can see for yourself below, thanks to a Reddit post 'Astraliguss', these include things like playable pre-made heroes, space battles, and prestige systems.
If you're looking for the list in full, we have that for you – word for word – below:
More cooperative gameplay content
Crossover content with other brand IPs
Competitive leaderboards
Third-person combat
Life skill systems (e.g, cooking, harvesting, fishing, crafting)
More competitive gameplay content
Larger player count activities (over six)
More open world maps
Melee weapons / close quarters combat
Ways to connect or communicate with others
Character relationship systems (e.g, building affinity, unlocking story)
Player-generated content
Playable characters / heroes (pre-made)
Game modes that incorporate other genres (e.g, tower-defense, roguelikes, battle royale)
"Offline" progression features (e.g, sending characters out to gather resources)
Ship combat / space battles
Strategic, slower-paced game modes
Prestige system (e.g, Seasonal levelling system)
More single-player gameplay content
We don't know about you, but the incorporation of other genres – particularly a roguelike mode – could work very well in Destiny 2. We also think an adaptation of a traditional tower-defence mode could be quite a lot of fun – we're thinking something similar to Orcs Must Die.
However, there are quite a few suggestions there that seem a little out of place for a game like Destiny 2. Pre-made heroes are a fun idea, but we feel as though they would take away from the incentive to improve your gear and unlock new cosmetic items. Similarly, a prestige system would need a robust set of rewards to make it worthwile.
Features like competitive leaderboards, more melee weapons, and cooperative gameplay content, though, all sound like things we could realistically see implemented in the future. The same goes for larger player count activities and more competitive gameplay content. However, we'll just have to wait and see what the future holds.
You can get a glimpse of that very-same future below, thanks to the latest Season 21 teaser from Bungie: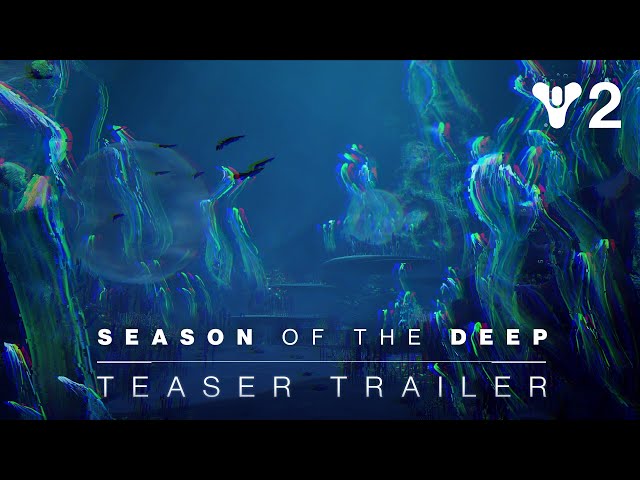 Interestingly, it looks like the Season of the Deep update may actually introduce one of the new features teased by the survey. However, we still don't know everything about this next update – and even less about the one after that. That means we're all just going to have to keep our eyes and ears peeled ahead of the Destiny 2 Season of the Deep release date. We already know that this update is going to fix one of the game's worst Exotics – and it's getting a highly-requested Counter-Strike 2 feature. So, we're certainly excited to see what the future holds – especially with surveys like this circulating.
If you're looking to jump into Destiny 2 before any of this gets added (which might not even get added at all), you should check out the latest on the best Hunter builds, the best Titan builds, and the best Warlock builds. The next update is on the way, so it's good to be prepared.