Call of Duty Warzone players are always looking for the next best weapon and, thanks to its versatility as a dependable weapon (and a bit of a buff), Black Ops Cold War's XM4 has been breaking back into the Warzone meta. With an erratic recoil pattern for an assault rifle, the XM4 is often side-lined for more accurate weapons. However, with the right XM4 Warzone loadout, you can make a top-tier weapon out of it yet.
Raven Software has been tweaking this weapon recently and, thanks to a few nerfs for other guns, the XM4 now finds itself in a decent position – at least until the next weapon balancing update. With the right attachments, the best XM4 Warzone loadout is a fantastic option for dropping into Caldera – or Rebirth Island, if that's more your speed.
So, keep reading for everything you need to know about this build. With the ability to be used as a main AR or as a support option in a sniper class, having a deadly XM4 build ready to go is a sound bit of advice.
Best XM4 Warzone loadout
'WhoIsImmortal', a Warzone content creator with a keen eye for the best loadout options in the game, has taken another look at the XM4 after the latest weapon balancing sweep – and the build they've put together is fantastic. Here's what you need to know about the best XM4 Warzone loadout available:
Muzzle: Agency Suppressor
Barrel: 13.5″ Task Force
Optic: Axial Arms 3x
Underbarrel: Field Agent Grip
Magazine: STANAG 60 Round
This XM4 build is all about managing the weapon's wild recoil pattern without affecting its damage output. It's already a fantastic long-range option, and that's why the Agency Suppressor, which increases the damage range, is the perfect accompaniment to the 13.5″ Task Force barrel.
The Field Agent Grip also improves recoil control and, when coupled with an Axial Arms 3x optic, makes it a demon at a distance.
This is the best XM4 Warzone loadout available at the moment. It's still not the most accurate option available (if you need a zero recoil laser, try this Automaton Warzone loadout) , but if you land your shots, you're going to find yourself racking up a healthy amount of kills.
You can find it at around the 1:00 mark in the video below: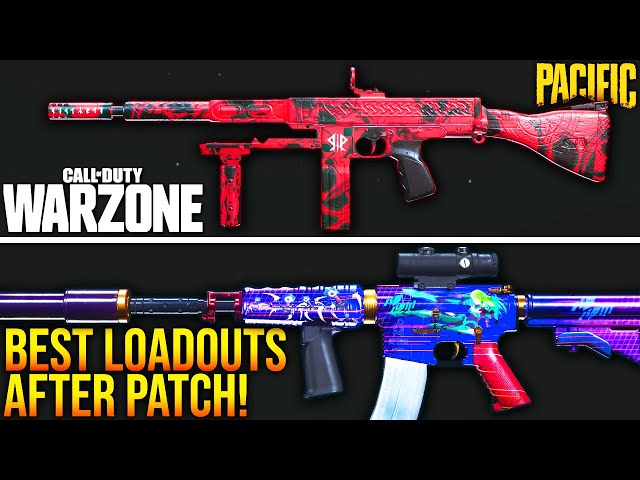 XM4 Warzone loadout secondary
With this weapon, you're going to want to pair it with a fast-firing SMG or a sniper rifle.
If you want this to be the long-range option in your class, check out our Owen Gun Warzone loadout or our Welgun Warzone loadout here. If you need something with a bit more range, check out our Kar98K Warzone Loadout or our HDR Warzone loadout here.
XM4 Warzone loadout perks and equipment
As for perks and equipment, the deadly cocktail of Double Time, Overkill, and Combat Scout will serve you well. Meanwhile, kitting yourself out with a Heartbeat Sensor is crucial to getting a leg-up when slithering around close-range, although Stun Grenades are also useful if you're running a sniper alongside your XM4. As for the lethal slot, Semtex, C4, or Thermite Grenades are all solid choices.
The XM4 is one of the best Warzone guns to use in Season 3, and it won't let you down no matter which map or mode you're playing.