As we head further towards the Warzone Season 5 release date, it's safe to say that Call of Duty Warzone players are really quite spoilt for choice nowadays. If you're looking for a quick SMG in and amongst all the weapons on offer, we have got you covered. The Owen Gun has been a popular choice in a lot of the best Warzone loadouts out there – so, why not put together your own Owen Gun Warzone loadout for your next battle royale game.
It might be one of the best Warzone guns out there right now, but that doesn't mean it isn't a little unusual too. As a top-loading SMG, it does have some mild visibility issues. However, that doesn't stop people from tearing others apart with it at close ranges. It is usually something you'll see in conversations about the Warzone meta and if you're not looking for an Owen Gun Warzone loadout, you really should be.
But, that's where we come in. Keep reading and we'll fill you in on everything you need to know about putting together an Owen Gun build for your next game.
Owen Gun Warzone loadout
Alright, here it is. There are a lot of options out there, but Warzone streamer 'Chuck' has thrown together one of the best Owen Gun Warzone loadout builds in the battle royale right now. Here's what you need:
Muzzle: Recoil Booster
Barrel: N/A
Optic: Slate Reflector
Stock: Removed Stock
Underbarrel: Mark VI Skeletal
Magazine: 7.62 Gorenko 72 Round Drum
Ammunition: Lengthened
Rear Grip: Taped Grip
Perk 1: Acrobatic
Perk 2: Quick
This is an absolutely disgusting class setup that will make you a fearsome opponent in Caldera and Rebirth Island – even on Fortune's Keep, too! This selection of attachments give the Owen Gun one of the fastest TTKs in Warzone and, while the best H4 Blixen Warzone loadout is one of the most popular picks right now, the Owen Gun is certainly on a par with it – if not better.
With Acrobatic and Quick as your weapon perks, you're movement is going to be vastly improved. To be this agile, you'll usually be rocking a gun with low damage and a small magazine as a trade off, but not with the Owen Gun.
And, finally, with the Gorenko 72 Round Drum attached, you've got enough lead to take out an entire squad on your own.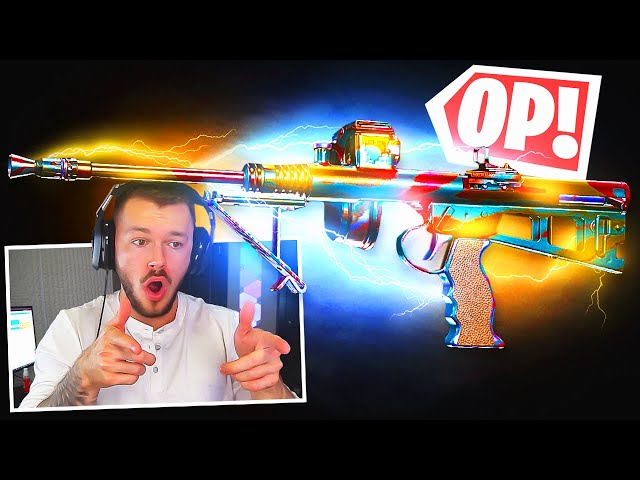 Owen Gun Warzone loadout secondary
This Owen Gun is capable in a medium-range gunfight, but it really excels in closer quarters. That's why you're going to need something that can handle long-range encounters too. For the ultimate long-range beamer, you can't go wrong with the Kilo 141 right now – we know, it's made a surprising comeback in the latter half of this season. You can find a fantastic build in our Kilo Warzone loadout guide.
You might also find success dropping the Owen Gun into a Cooper Carbine Warzone loadout too, as DiazBiffle has done in the video above – especially if you're playing on Rebirth Island.
Owen Gun Warzone loadout perks and equipment
With Warzone Pacific's perk overhaul, choosing the right perks is less straightforward than it used to be.
For this Owen Gun loadout, we recommend running Double Time, Overkill, and Combat Scout.
For lethal equipment, we'd opt for Semtex. For tactical equipment, you could go one of two ways; aggressive players should definitely go for Stims, while players wanting to maximise their chances in a gunfight should run Stun Grenades.
Well, that's everything you need to know about throwing together a decent Owen Gun Warzone loadout. This gun is terrorising Warzone in Season 3, so why not join the party?