A lot of the time, Call of Duty Warzone's newest battle pass weapon is a monster and completely takes over the Warzone meta. This was true for the Cooper Carbine in the first season of Warzone Pacific, but it looks like it's stuck around to become a firm favourite for a lot of players. The best Cooper Carbine Warzone loadout is something you're going to want to keep to hand.
The Cooper Carbine was hit with some nerfs, but it still remains one of the best Warzone guns available and if you're looking for a reliable AR, you should be keeping tabs on the best Cooper Carbine Warzone loadout out there right now. It's that simple.
But, that does leave us with a few questions… What's the best attachment set-up for this loadout? What perks do you need to add to your class? What about secondary weapons? All of this will be revealed below.
Cooper Carbine Warzone loadout
NYSL's Aydan 'Aydan' Conrad is easily one of the best Warzone players out there right now and he's become a trusted name when it comes to weapon builds. His best Cooper Carbine Warzone loadout shreds at close ranges and we can't think of a better combination of attachments. Here's what you need to know:
Muzzle: MX Silencer
Barrel: 22" Cooper Custom
Optic: SVT-40 PU Scope 3-6x
Stock: Cooper 45W
Underbarrel: M1941 Hand Stop
Magazine: 9mm 60 Round Drums
Ammunition: Lengthened
Rear Grip: Polymer Grip
Perk 1: Tight Grip
Perk 2: Fully Loaded
While the Cooper Carbine's damage numbers are hardly the best in its class, this build looks to instead increase your rate of fire and accuracy to make sure you can hit every shot and still achieve a quick time to kill.
The real stars of this build are the Tight Grip perk, which gives you a ridiculous amount of recoil control during sustained fire, turning this into an Automaton-esque laser, and the 60-round magazine, which gives you more bullets and ups your fire rate, while still helping with recoil control.
Elsewhere, Lengthened ammunition will boost your bullet velocity and the Polymer Grip will help with accuracy.
While not the hardest hitter, this Cooper Carbine build does make it one of the most accurate ARs in Warzone right now.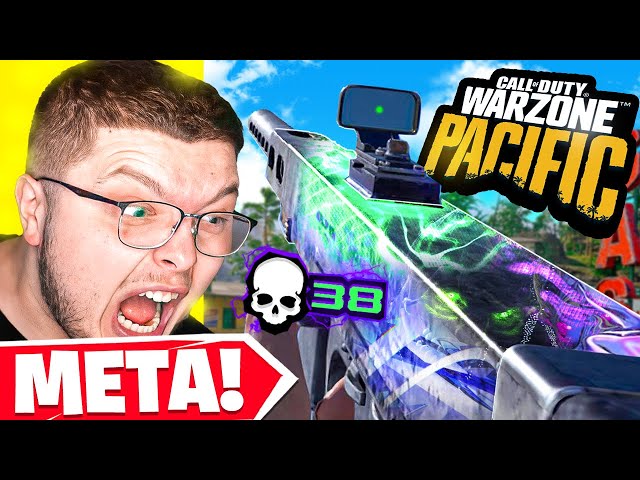 Cooper Carbine Warzone loadout secondary
As the Cooper Carbine is built for long-range in this class, you'll want an SMG as a secondary to take into close-range battles. As the Cooper can burn through bullets, it's also worth having an SMG that comes with a decent-sized magazine that you can whip out instead of waiting for your Cooper to reload.
We think the best pick for the job is the MP40, and you can find the perfect build in our MP40 Warzone loadout guide.
Cooper Carbine Warzone loadout perks and equipment
For the perks in this class, we recommend Double Time, Overkill, and Combat Scout. As the Cooper Carbine lacks the damage numbers of some of its fellow ARs, enemies can sometimes escape with a slither of health remaining. Combat Scout will allow you and your squad to keep tabs on them so you can follow up with some finishing shots before they have the chance to heal.
Equipment-wise, we suggest Throwing Knives for getting quick eliminations on downed enemies and a Heartbeat Sensor. Swap this to Stun Grenades if you're playing Vanguard Royale, where Heartbeat Sensors are banned.
So there you have it, our favourite Cooper Carbine Warzone loadout for Warzone Pacific Season 3. Give it a go, and let us know what you think of this deadly accurate assault rifle.