If you're a fan of Prime Video's The Boys and Call of Duty's Warzone, you're in for a treat: the Warzone Temp V field upgrade is bringing four unique superpowers to this battle royale for a limited time ahead of the Warzone Season 5 release date. This might not be the best news if you're someone who thinks this Call of Duty battle royale is one of the best competitive FPS games out there, but it's certainly going to add a new dynamic to teamfights for the time being. However, this collaboration forgets to give Starlight her powers – even though promotional images show her with them.
Ahead of the Warzone Season 4 Reloaded update release date – which coincides with the MW2 Season 4 Reloaded release date, too – Call of Duty has detailed what fans can expect to see from the shooter's collaboration with Prime Video series The Boys beyond a handful of store bundles. Temporarily, players will be able to find the Temp V field upgrade in all Warzone playlists – bar Warzone Ranked – and DMZ as ground loot. There's no mention that it will be available in the best Warzone loadouts as it's not a permanent addition.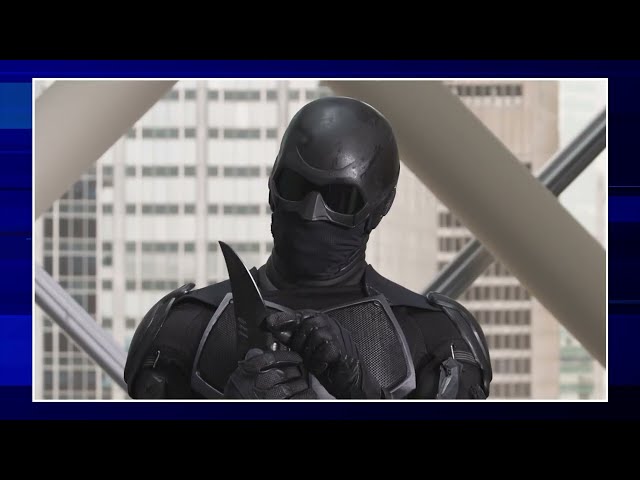 Based on The Boys' Compound V, a chemical super serum used by Vought International to turn ordinary people into Supes (like Homelander and Starlight), the Temp V field upgrade is a pick-up that will give players access to one of four superhuman abilities for as long as you're alive – provided you don't swap it out for another field upgrade. You don't get to choose what superpower you get, but you can use it as many times as you like – so, it could be a lot worse.
Like Queen Maeve (who isn't included in the collaborative content), players may be able to take advantage of Charge Jump – which will let them leap long distances without fall damage, while also dealing splash damage upon landing. Or, like Stormfront (who also isn't included in the collaboration), players might be able to take advantage of Electric Shockwave. This Temp V ability, when triggered, will send out a powerful shockwave of electrical energy that damages enemy Operators and AI while also destroying vehicles and equipment. In this blog post, Call of Duty describes it as a "super EMP that can turn the tide of teamfights".
If those don't tickle your fancy, you might be lucky enough to get Laser Vision – something Homelander fans will know all about. When you activate this one, you'll start to levitate and fire a laser beam at your enemies. It does leave you open to attack, though, so make sure you're picking and choosing your moments carefully.
The final Temp V ability you might get your hands on in Teleport – something you'll see Hughie Campbell using in The Boys. Despite Hughie's absence from the collaboration, Teleport interestingly "warps an Operator upward" – so, this could be used to quickly pounce on enemies occupying higher ground.
While these do sound fun, we do think it's interesting that the superpowers of Black Noir and Starlight aren't represented in some form – even though they're a part of the collaboration with Homelander. Black Noir has super-human durability, so an ability that's a super-charged version of Battle Rage would work well here.
Similarly, Starlight can manipulate electricity and generate light through bioluminescence and more-focused blasts. So, something that takes advantage of Warzone's flashbang and stun mechanics could have been a great way to include her in what Temp V offers, too. What makes it a little more unusual is the promotional image of Starlight actually shows her using her power, but it isn't in the game. Go figure!
But, alas, instead of that, we have three powers from three The Boys characters not actually included in the collaboration. Strange, right?
Do we think the introduction of Temp V is a good thing? Well, we don't think it's something that is going to make Warzone the undisputed best battle royale game out there. However, we do think that it's something that is going to make taking advantage of all the best Warzone guns a lot more fun – at least for the time being. We still think Warzone should cash in on the nostalgia the Call of Duty franchise has built by bringing back some classic guns, though.
With that being said, Warzone's latest update is bringing back a bit of Verdansk for veterans to enjoy in Vondel. So, it's not all bad, even if you're not exactly looking forward to being blasted with Laser Vision in the final circle. Oh, and you can find out more about The Boys' Season 4 release date right here.