It might sound like we're a bit of a broken record, but whenever a new weapon is added to Call of Duty Warzone, it usually becomes one of the best Warzone guns to use. Warzone's newest weapon is always a bit of an overpowered monster and the EX1 isn't an exception to this, despite the fact that Warzone nerfed the EX1 before Season 5 even began. If you're looking to get the jump on the Warzone meta, this strange energy weapon could be what you need to use. So, check out the best EX1 Warzone loadout build out there right now below.
Despite the never-ending issues, Warzone is still regarded as one of the best battle royale games out there right now and the recent introduction of the EX1 might just be why. On all accounts, it makes zero sense to have a high-powered energy rifle in a battle royale shooter set in the post-war era. However, it does sort of work? If you disagree, there's still a fantastic EX1 Warzone loadout to try out. You don't need to understand the logic behind it to make the most out of this weapon.
So, if you're getting tired of some of the other best Warzone loadouts out there, keep reading and we'll let you know how to set up the best class for this Season 5 weapon.
EX1 Warzone loadout
First things first, let's talk about the build for the EX1 itself. 'BearPig' is a Call of Duty Warzone content creator with a keen eye for loadouts and he has already shared the best EX1 Warzone loadout we've seen so far. So, without further ado, here's the build below:
Muzzle: Coil Amp
Barrel: SD Instant Grat
Optic: G16 2.5x
Stock: AC-Steady MAS
Underbarrel: Ion Hand Stop
Magazine: PWN Quick Current Battery
Rear Grip: Polymer Grip
Perk 1: Spotter
Perk 2: On-Hand
This build is all about maximising the EX1's versatility as an assault rifle. The G16 2.5x optic isn't essential, but arguably the best mid-range optic for this weapon – which is where it's most effective.
In addition to this, On-Hand is a perk that's going to make using equipment a breeze and Spotter is going to allow you to see enemy equipment through walls. These are both useful in-game, but you could probably swap them out for something that's going to more directly affect the EX1 itself.
Still, despite the dodgy recoil at a distance, this EX1 build is going to be quite effective at mid-to-close ranges and you should certainly give it a look.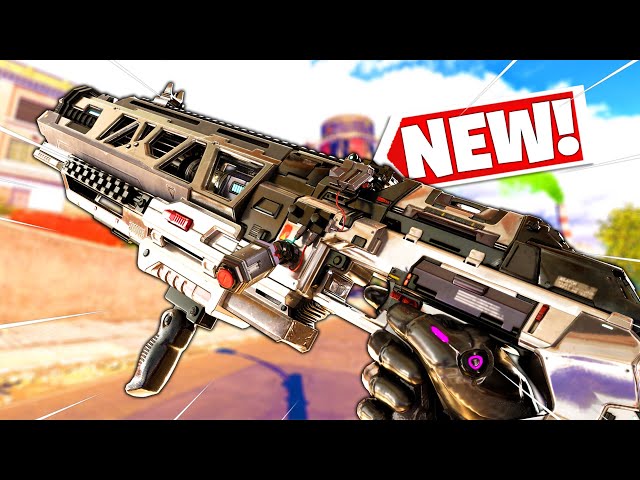 EX1 Warzone loadout secondary weapons
With this EX1 build being a bit of a beast at longer ranges, you're going to need to pair it with something a little quicker – and a little more useful at closer ranges. That's why we suggest either the Armaguerra 43, the Marco 5, or the H4 Blixen.
These are all great weapons for a tight spot and you can find our best Armaguerra 43 Warzone loadout, our favourite Marco 5 Warzone loadout, and one of the most effective H4 Blixen Warzone loadout builds right here.
EX1 Warzone loadout perks and equipment
As always, the meta on the best Warzone perks is rather unchanged from previous loadout builds. You're going to want to equip Serpentine or Double Time in the Perk One slot. Then, Overkill for Perk Two and Combat Scout for Perk Three. This selection is something you'll see most people using and this EX1 class isn't any different.
Following from this, equipment-wise, you're going to want to use Semtex and Stims. Throwing Knives work too, but they're a little higher-skill, and you can use a Heartbeat Sensor if you're worried about being snuck up on. However, Semtex and Stims are the best options for maximum effectiveness.
Well, that's all there is to it – the best EX1 Warzone loadout out there right now. Want to make sure the rest of your loadouts are as good as they can be? Check out the Warzone Season 5 patch notes here – you don't want to get caught out by a nerf.