In a lot of cases, Warzone's newest weapon is an overpowered monster – something that completely dominated the Warzone meta. This was true for the Cooper Carbine in Warzone Pacific Season 1 and it looks like it's going to be somewhat true for Vanguard's newest Submachine gun in Season 2 Reloaded. If you're looking for the best Armaguerra 43 Warzone loadout, you've come to the right place.
The Armaguerra 43 is one of the fastest-firing Vanguard SMG available – without attachments – and it boasts a surprisingly solid damage range for this kind of weapon. However, players looking to take Caldera by storm will need to contend with a strong recoil kick that can make fighting at a distance a little harder with the Armaguerra 43 than it would be with other SMGs. However, the right Armaguerra 43 Warzone loadout will make all the difference in these situations.
But, what actually is the best Armaguerra 43 class setup for Warzone Pacific Season 2 Reloaded and beyond? Well, we have everything you need to know – including the best perk picks and a recommended secondary weapon.
Armaguerra 43 Warzone loadout
'JGOD' is one of the most trusted names out there when it comes to Call of Duty Warzone loadouts and he's already shared the best Armaguerra 43 Warzone loadout we've seen so far. Here's what you need to know:
Muzzle: Recoil Booster
Barrel: Botti 315mm CII
Optic: Slate Reflector
Stock: Imerito SA Folding
Underbarrel: Mark VI Skeletal
Magazine: .30 Russian Short 34 Round Mags
Ammunition: Lengthened
Rear Grip: Polymer Grip
Perk 1: Sleight of Hand
Perk 2: On-Hand
The Armaguerra 43 is never going to be able to match the higher damage numbers in class, but that doesn't mean it's not useful. The combination of Recoil Booster, Lengthened ammunition, and the Slate Reflector is a classic one a lot of the best Warzone loadouts use when it comes to SMGs.
JGOD has opted for a smaller magazine, the .30 Russian Short 34 Round Mags, so you're going to need to make sure you hit your shots. However, the naturally fast rate of fire and Sleight of Hand should keep you firing in the middle of a gunfight.
Elsewhere, the Botti 315mm CII barrel attachment increases damage and reduces damage falloff – however, it's not going to help with your accuracy. So, you'll need a steady hand and decent aim if you want to make the most of this weapon.
You can check out this loadout build and JGOD's breakdown of the Armaguerra 43 in the video below – the loadout we've opted for can be seen around the 08:00 mark.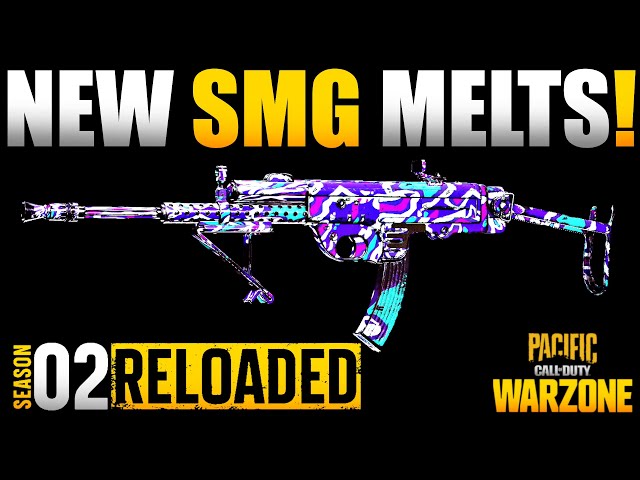 Armaguerra Warzone loadout secondary
This SMG is built for close-quarters combat, so the Armaguerra 43 is the perfect pairing for a longer-range option. That's why we recommend dropping into Caldera – or Rebirth Island – with our Bren Warzone loadout or our EM2 Warzone loadout.
This would also work well as a secondary to a sniper – so, check out our Kar98k Warzone loadout guide if you're looking to match two extremes.
Armaguerra Warzone loadout perks and equipment
As for perks, it goes without saying that Double Time, Overkill, and Combat Scout are the best options here. Combat Scout will allow you and your squad to keep tabs on anyone who's managed to survive your initial spray from the Armaguerra 43 – and Double Time will help you chase after them if they run.
Equipment-wise, Throwing Knives and the Heartbeat Sensor are solid choices. Stun Grenades also work well with SMGs, so dropping in with one of these wouldn't be the worst idea.
Well, there it is – our favourite Armaguerra 43 Warzone loadout at the moment. Is this gun going to challenge the best Warzone weapons out there? We hope so – and with this loadout, it just might.