Well, what a week it's been since our last entry into the Best Warzone Loadout of the Week series. The World Series of Warzone 2022 tournament has been and gone and Activision's Call of Duty Next showcase is right around the corner. We're all still waiting for the Warzone 2 release date to drop, though – it's going to be the best battle royale game out there, right? Well, that remains to be seen, but we have one hell of a Call of Duty Warzone loadout for you to check out below. This week's Best Warzone Loadout of the Week features two weapons very-much in the Warzone meta right now: Call of Duty Vanguard's PPSh-41 and the UGM-8.
If there's one person out there who can put together the perfect Warzone class for this week's Best Warzone Loadout of the Week, it's 'JGOD' – a Warzone wizard who crunches the numbers to get the best out of the battle royale's weapons.
Featuring the best PPSh Warzone loadout build and the best UGM Warzone loadout build we've seen in quite some time, if nothing changes, this is going to be one of the best Warzone loadouts out there for quite some time.
But, anyway, let's get stuck straight into the loadout itself and what you need to equip to set yourself up for that next all-important win – whether it be on Caldera, Rebirth Island, or Fortune's Keep. Here's what you need to equip on your PPSh for this build:
Muzzle: Recoil Booster
Barrel: Kovalevskaya 230mm BO3
Optic: Slate Reflector
Stock: Removed Stock
Underbarrel: Mark VI Skeletal
Magazine: 8mm Nambu 71 Round Mags
Ammunition: Subsonic
Rear Grip: Pine Tar Grip
Perk 1: Tight Grip
Perk 2: Quick
But, as you might expect, that isn't all you need to know. Here's the UGM build that JGOD recommends:
Muzzle: MX Silencer
Barrel: Bernard XL214 736mm
Optic: M3B/Slate 2.5x Custom
Stock: Mercier WT Ancre
Underbarrel: M1930 Strife Angled
Magazine: 6.5mm Sakura 125 Round Mags
Ammunition: Lengthened
Rear Grip: Hatched Grip
Perk 1: Tight Grip
Perk 2: On-Hand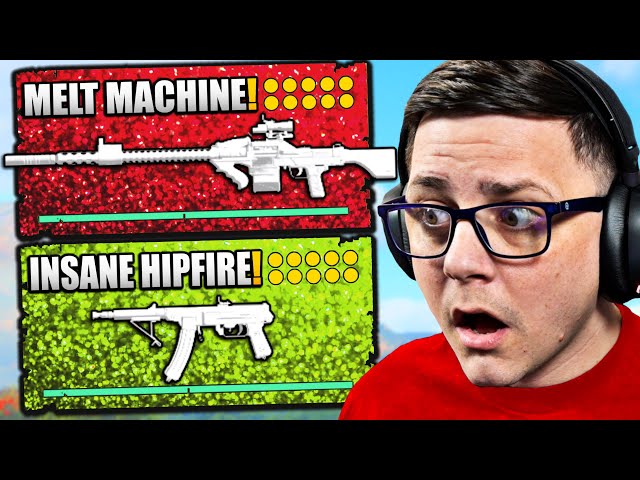 On top of all this, you're going to need to equip Quick Fix, Overkill, and Amped in the perk slots to keep you mobile and reactive when getting caught out up close with your light machine gun out. JGOD also recommends using Stims as your tactical equipment and throwing knives as your lethal equipment option. However, Semtex would work just as well and we're always inclined to suggest a Heartbeat Sensor.
We know this week's Best Warzone Loadout of the Week includes two of the best Warzone guns out there right now, but sometimes you just need to use what everyone else is moving to get ahead. How will Raven Software change things up in the next title update? Only time will tell.