In Call of Duty Warzone Pacific, there are two different PPSh weapons to choose from. You can drop into Caldera with the overpowered Black Ops Cold War PPSh 41 – or, you can drop in with Vanguard's even more overpowered PPSH 41. It's a tough choice to make, isn't it.
If you're wondering what actually makes this an overpowered weapon and what you need to include in your best PPSh 41 Warzone loadout, you're not alone. It's one of the best Warzone guns and is always sat highly in the Warzone meta. With a high rate of fire and a large magazine, it's easy to see why this is a popular choice.
Offering a solid damage output at both close ranges and in medium-range firefights, the PPSh 41 isn't a weapon to be messed with. Here's everything you need to know about the best class build for this gun, including perks and equipment.
PPSh Warzone loadout
'Marathon', a Call of Duty content creator with a keen eye for the best weapon builds, has shared an updated PPSh Warzone loadout and we're inclined to suggest that this is the best selection out there right now. Here's what you need to know:
Muzzle: Recoil Booster
Barrel: ZAC 300mm
Optic: Slate Reflector
Stock: Kovalevskaya Skeletal
Underbarrel: M1941 Hand Stop
Magazine: 8mm Nambu 71 Round Mags
Ammunition: Hollow Point
Rear Grip: Stippled Grip
Perk 1: Tight Grip
Perk 2: Quick
This PPSh Warzone loadout is built with closer range combat in mind and the 8mm Nambu 71 Round Mags will ensure that you have enough ammo to tackle any opponent. The Recoil Booster also increases the PPSh's time-to-kill and it's hard to complain with the end result of these two.
Perk 1, Tight Grip, awards better accuracy for sustained fire, which means that in mid-range gunfights you're going to be just as sturdy as anyone rocking an assault rifle. This PPSh also thrives in short-range encounters with infallible hip-fire accuracy.
The second perk, Quick, gives you faster movement speed, counteracting some of the movement speed loss that comes with some of the attachments.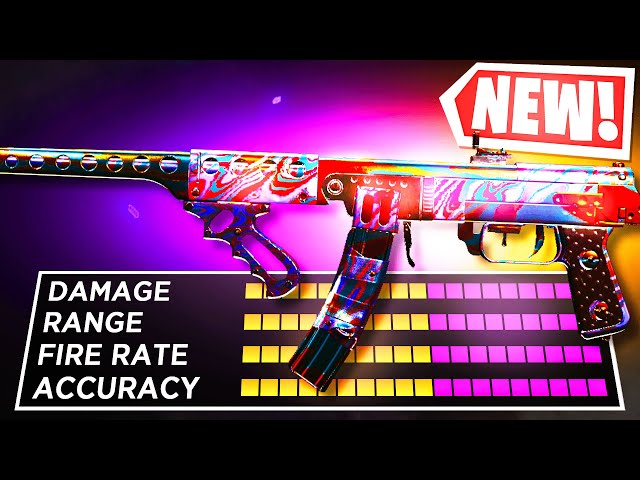 PPSh Warzone loadout secondary
We think the PPSh is the perfect partner to a long-range AR, and in our view, the NZ-41 is one of the best. It also means you can run this loadout in both traditional battle royale modes or Vanguard Royale where only WW2 weapons are permitted.
For a great build, check out our NZ-41 Warzone loadout guide.
PPSh Warzone loadout perks and equipment
In Warzone Pacific, we still think the classic combo of Double Time, Overkill, and Amped is the best trio of perks to run in almost any loadout.
When it comes to equipment, things have been shaken up recently with the Warzone Pacific update. For traditional BR, we recommend running Semtex and a Heartbeat Sensor. For Vanguard Royale, run Stuns and Frag grenades.
So that's our rundown of the best PPSh Warzone loadout. Take this shredder into Caldera and you're guaranteed to send plenty of opponents to the Gulag.