Call of Duty Warzone players really are spoilt for choice when it comes to fantastic SMG options in Warzone Pacific Season 3. If you're looking for a slower Submachine Gun that boasts decent recoil control and damage range, then you need to check out this LC10 Warzone loadout – you won't be disappointed.
Billed as a long-range SMG, this weapon was often pushed aside for a lot of the faster-firing assault rifles. However, the recent balancing sweeps from Raven Software have put it right back into contention. With the right LC10 Warzone loadout, you'll find yourself racking up a good amount of kills on both Caldera and Rebirth Island.
If that sounds good to you, then keep reading. Below, we have everything you need to know about the LC10 build and all the other bits and pieces you need to put together one of the best Warzone loadouts out there.
LC10 Warzone loadout
'Marathon', a Call of Duty Warzone content creator with a keen eye for a decent weapon build, has thrown together what we think is the best LC10 Warzone loadout available right now. So, here's what you need to know about it:
Muzzle: Agency Suppressor
Barrel: 13.9″ Task Force
Laser: Tiger Team Spotlight
Magazine: STANAG 55 Rnd
Stock: Raider Stock
The Agency Suppressor is an obvious choice when it comes to the LC10. It adds sound suppression, of course, but also increases the weapon's bullet velocity and damage range – with the added bonus of some recoil control, too. Adding the 13.9″ Task Force barrel to this only increases the damage range further.
The Tiger Team Spotlight is an interesting choice, but it's worthwhile. This attachment actually increases your movement speed and aim-walking movement speed – something that's useful to have with an SMG. The Raider Stock also works to improve these statistics alongside an important boost to the LC10's sprint to fire time.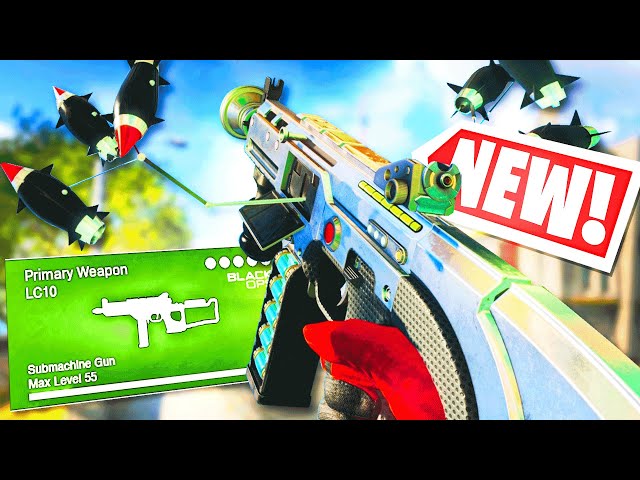 LC10 Warzone loadout secondary
The LC10 is a strange one when it comes to SMGs – it's almost better as an assault rifle replacement than a close-range option.
That's why we suggest this Nikita AVT Warzone loadout for a fast-firing assault rifle, or something more substantial like this Bren Warzone loadout.
It's also a good sniper support, so checking out this HDR Warzone loadout and this Kar98k Warzone loadout is something we suggest if you need a sniper class.
LC10 Warzone loadout perks and equipment
For this LC10 class, there are only really three options when it comes to perks: Double Time, Combat Scout, and Overkill – so you can bring another fantastic weapon into battle with you.
If you look at all the Lethal equipment options available, the Semtex or Throwing Knives are the best choices. Looking at the Tactical equipment options, Stun Grenades remain the most useful. A Heartbeat Sensor is handy too, though, if you're worried about sneaky opponents in the Caldera jungles.
Well, that's all there is to it. Will this LC10 Warzone loadout make it's mark on the Warzone meta? That remains to be seen – but it's going to challenge the best Warzone guns nonetheless.