Call of Duty Warzone players are really spoilt for choice when it comes to putting together one of the best Warzone loadouts right now. The Warzone meta is more open than it has been for quite some time now and if you're looking for the best BAR Warzone loadout, you're in the right place.
With a fire rate that can only be described as slow and steady, but reasonably high damage numbers, the BAR is a unique, lethal long-range assault rifle you're going to want to have to hand. But, what actually goes into putting together a great BAR Warzone loadout for your next game? Well, that's where we come in.
Below, we have everything you could possibly need to know about putting together the best BAR class for Warzone in Season 3 and beyond. We're running through perks and equipment too, so don't worry if you're stuck on ideas there.
BAR Warzone loadout
'JoeWo', a Call of Duty content creator with a keen eye when it comes to the best Warzone weapon builds, has put together a BAR class that racks up a lot of kills – looking at the options, it's one of the best BAR Warzone loadout builds out there. Here's what you need to know:
Muzzle: Recoil Booster
Barrel: CGC 30″ XL
Optic: SVT-40 PU Scope 3-6x
Stock: Cooper SP
Underbarrel: M1941 Hand Stop
Magazine: 8mm Klauser 40 Round Mags
Ammunition: Lengthened
Rear Grip: Polymer Grip
Perk 1: Hardscope
Perk 2: Fully Loaded
This BAR loadout is perfect for Rebirth Island. IF you're looking to play Caldera, you'll want to switch out the Recoil Booster for the MX Silencer. In short, though, this gun is very accurate and the 3-6x sight is a solid option for mid-range battles, especially as the BAR boasts high damage range.
This, paired with Lengthened ammunition and the CGC 30″ XL barrel, makes the BAR one of the best weapons in the game right now. You won't move too fast lugging this gun around, but if you land your shots, you'll rack up a load of kills in no time at all.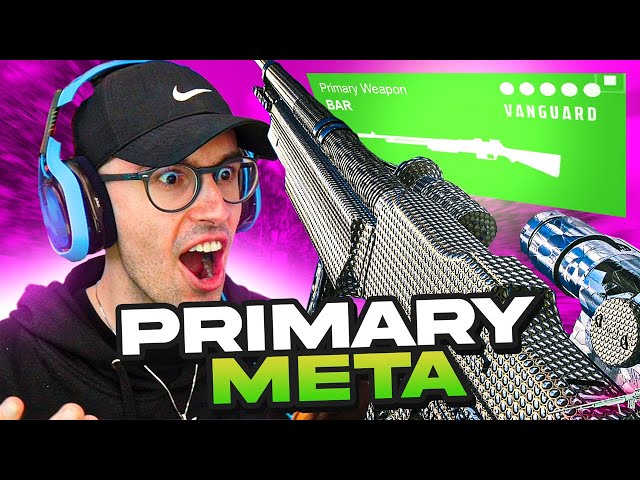 BAR Warzone loadout secondary
It might seem obvious, but this BAR is going to be best paired with a fast-firing weapon that counterpoises the BAR's slow movement and long range.
With that in mind, we recommend this Owen Gun Warzone loadout, this Welgun Warzone loadout, or this Nikita AVT Warzone loadout – we know it's another assault rifle, but it fires fast.
If you're looking for something a little different, though, this JAK-12 Warzone loadout will help you clear buildings quickly.
BAR Warzone loadout perks and equipment
To round out this BAR loadout, we're going to need some perks – right? As always, Double Time, Overkill, and Combat Scout are the best options here. Ghost is good, but you're not hidden when stationary now and painting your targets with Combat Scout is ultimately more useful in a firefight.
For this class' equipment, we recommend Semtex and Stun Grenades. The Heartbeat Sensor is useful, but this BAR is better at a distance – so, something throwable might be more useful.
Well, there it is – a BAR class for Warzone Season 3 and beyond. Is it going to be one of the best Warzone guns? We don't know for sure, but it'll get you kills and that's all that matters.