With three games' worth of weapons to choose from, there are plenty of close-range options to choose from when it comes to setting up one of the best Warzone loadouts ahead of a battle royale game in Caldera – or a stint on Rebirth Island. If you're looking for something that packs a punch, but strays from the Warzone meta, then you're in luck; this Jak-12 Warzone loadout could be your best friend for Warzone Pacific Season 2 Reloaded and beyond.
Introduced in the Modern Warfare era, the Jak-12 has been around a little while and (for a time) was one of the best Warzone weapons to choose from. It's a fast-firing, fully automatic shotgun with a large magazine and manageable recoil – what's not to love, right? Well, the only issue with it is the fact that you need to be pretty close to your enemy for it to be effective.
That being said, you shouldn't be put off from checking out this Jak-12 Warzone loadout the next time you boot up Call of Duty's battle royale. If you find yourself caught out in a corridor, this could be the perfect pairing with a long-range option.
So, let's get stuck into it and check out the best Jak-12 loadout for Warzone right now.
Jak-12 Warzone loadout
'JGOD', a trusted name when it comes to Warzone loadouts, has been crunching numbers and looking at the current close-range meta. Despite its low pick-rate, the Jak-12 made an appearance and we're convinced that this is the best Jak-12 Warzone loadout in Season 2 Reloaded:
Muzzle: FORGE TAC Marauder
Barrel: ZLR J-3600 Torrent
Laser: 5mW Laser
Magazine: 20 Round Drum Mags
Rear Grip: Stippled Grip Tape
This Jak-12 is going to shred your enemies at close ranges and the 20 Round Drum Mags ensure that you don't need to reload in the middle of a fight – which is especially important if you're a bit further away from your target.
With this weapon, best practice is to start firing without aiming down your sights. The 5mW Laser helps with hip-fire accuracy, but the Stippled Grip Tape is the perfect accompaniment with its faster ADS speeds and sprint to fire speed buff.
This Jak-12 Warzone loadout is finished off with the FORGE TAC Marauder muzzle and the ZLR J-3600 Torrent barrel, both of which help to increase the damage range to manage Warzone's increased health and shielding (compared to multiplayer).
You can check out JGOD's comments on this Jak-12 Warzone loadout at around the 08:10 mark in the video below: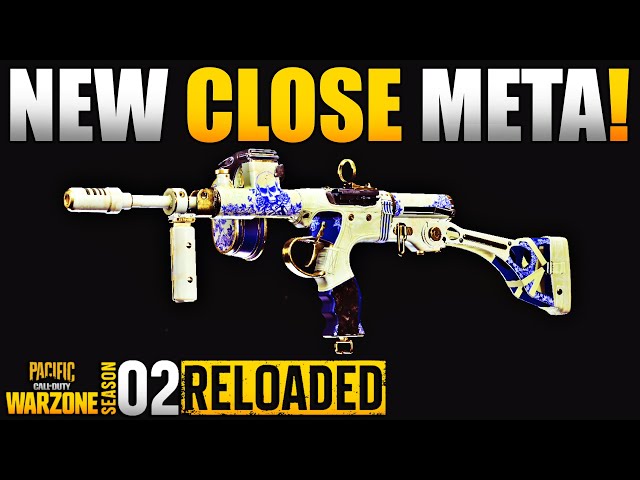 Jak-12 Warzone loadout secondary
This Jak-12 weapon build is best paired with a long-range weapon – or even an SMG with decent recoil control. If you're looking to keep things close quarters, we recommend this Cooper Carbine Warzone loadout.
If you're looking for something a little more long-range, then we recommend this Bren Warzone loadout – or this Kar98K Warzone loadout for those looking for a sniper rifle.
Jak-12 Warzone loadout perks and equipment
Following Warzone Pacific's perk overhaul, choosing the right perks for your loadout is a little more complicated than it used to be. For this, we recommend using Double Time, Overkill, and Combat Scout. Amped is also a great option for this loadout.
Looking at lethal equipment, we recommend Semtex – and for tactical equipment, Stun Grenades or Stims remain decent options. You could even use the Heartbeat Sensor with this loadout. However, Ghost will only work when players are moving now – so, campers shouldn't be too much of an issue.
Well, that's everything you need to know about putting together a great Jak-12 Warzone loadout. Could this become one of the best Warzone weapons going forwards? With the nerf to Vanguard shotguns, it might do just that.