Does Baldur's Gate 3 have crossplay? Multiplayer is one of the biggest defining features of Larian's sequel as it is rare to see it in large RPGs like this. But, are you able to play with your friends on other platforms, or carry your save files to those platforms with Baldur's Gate 3 crossplay and Baldur's Gate 3 cross-progression?
Baldur's Gate 3 is undoubtedly looking like one of the best games of all time with how vast and massive it is. Larian has worked on the game for more than half a decade and you can definitely tell with the quality of acting amongst the Baldur's Gate 3 voice actors. But, was some of that development time spent on these two multiplayer quality-of-life features?
Does Baldur's Gate 3 have crossplay?
Baldur's Gate 3 does support cross-platform saves, allowing cross-progression. You can bring your save file between PC storefronts and platforms, as well as PS5 via your Larian account. However, the game does not have crossplay, so you can't play with friends on other platforms than the one you are on.
Cross-progression is definitely nice to see, especially as the Baldur's Gate 3 length is so long. So, at least you can take your save game between your PC storefronts or to your couch on PS5 when the Baldur's Gate 3 PS5 release date rolls around. When the Baldur's Gate 3 Xbox release date arrives, we also imagine cross-progression will be available there too.
It isn't clear if Baldur's Gate 3 will ever get crossplay. Larian has already spent six years developing the game and crossplay is hard to integrate. But, given that everything is connected with your Larian account it is certainly possible. If we hear more from the studio we will update this section.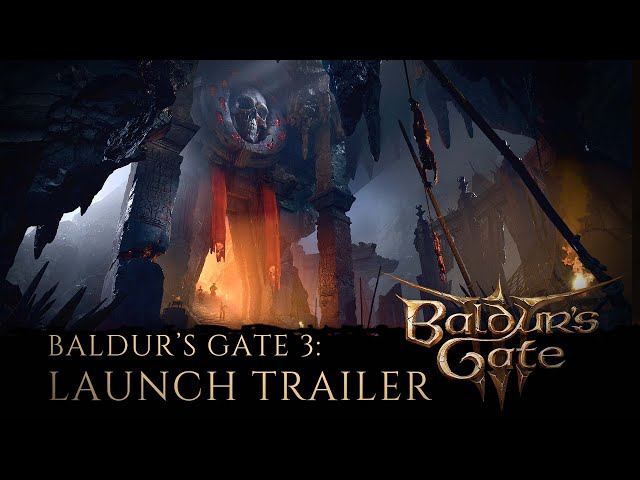 Why does crossplay matter?
Crossplay matters in 2023 as it is almost universally adopted across multiplayer and co-op games. The vast majority of the best co-op games, best PS5 co-op games, and best Xbox co-op games have crossplay from shooters to platformers, to brawlers. So, it is a little surprising to see it not in Baldur's Gate 3 at launch.
Most players expect their games to come with crossplay and it will definitely be a pain point for some players and they won't buy the game because of it. Baldur's Gate 3 reviews have been almost universally strong with Wargamer calling it "an unmissable roleplaying experience" in their review. So, if Larian are able to add crossplay they will likely expand their audience even more to those players who want to play with their friends on other platforms.
That covers Baldur's Gate 3 crossplay and if the game has cross-progression too right now. For even more on the game, check out how Baldur's Gate 3 split-screen works. You can also find out how to give it a try without buying the full game as Baldur's Gate 3 is on Geforce Now, a streaming service.