If launching yourself into space soon in Starfield doesn't seem like your kind of thing, then the more mythical offerings of Baldur's Gate 3 might just be what you're looking for in the months to come. Despite delays facing the Baldur's Gate 3 Xbox release date, the first round of Baldur's Gate 3 reviews are out in the wild for PC players. If you're wondering whether the long-awaited RPG steps up to the mark, this is what you need to know.
With the Baldur's Gate 3 PS5 release date still on track, PlayStation owners can begin to get excited a little earlier. According to PCGN, staff writer Paul Kelly describes the RPG as a "layered and complex" addition to the franchise that "challenges you to attack it how you want." Kelly's review-in-progress journey so far clocks in over the 30-hour mark. And yes, he's seen some pretty wild stuff so far, like "a bugbear and an ogre having intimate relations."
Wargamer's Mollie Russell hails Baldur's Gate 3 as one of "the best DnD games ever made", awarding the Lorian Studios title an astounding 10/10 rating. With a sea of possibilities to explore in the game's story, Russell notes "Baldur's Gate 3 ticks every box for D&D fans."
The Guardian's Julian Benson highlights Larian Studios' penchant for immersive worldbuilding and the amount of freedom given to players: "the team has built a world that appears to respond to your every choice […] at times, it can feel as though the game has been purpose-built to reflect everything you've chosen to do."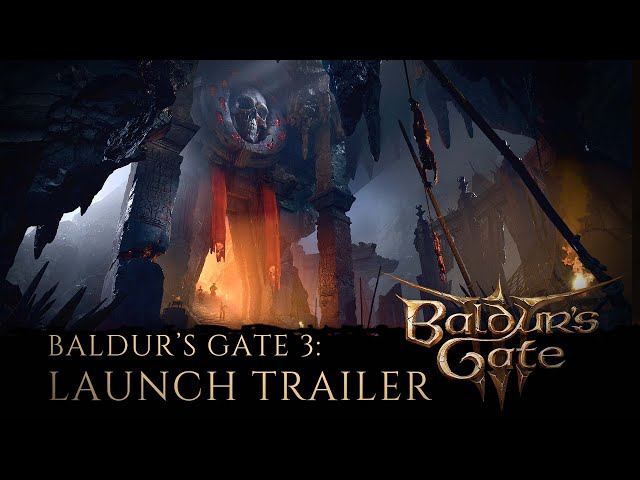 "There are simply too many spells, many of which I feel like no one will ever use. And the amount of damage enemies do in comparison to your health pool at lower levels can make even small battles really stressful," says IGN's Leana Hafer.
Baldur's Gate 3 length will keep you occupied for quite some time, but Hafer expresses concerns about the game's "stingy" progression system: "Gaining a level does feel like a significant event, but the fact that my party is still only level 4 after over 20 hours of play feels kind of glacial."
So while there is still some time to wait until it arrives, the initial impressions are promising. That wait is made even sweeter by the arrival of classic Baldur's Gate games on Xbox Game Pass, so don't hesitate to play some of the best RPG games available.