With Larian Studios behind some of the best RPG games of all time, it's safe to say that Baldur's Gate 3 is one of the most interesting upcoming PS5 games out there – particularly if you're looking for an RPG to sink a few hundred hours into. If, though, you're sitting there asking "is Baldur's Gate 3 coming to Xbox" anytime soon, we have some bad news for you. A lead developer has suggested that a Baldur's Gate 3 Xbox release date won't even be confirmed until 2024 – with any luck.
In response to a fan's concerns about issues impacting any Baldur's Gate 3 development on Xbox consoles, on the social media platform formerly known as Twitter, Larian Studios' director of publishing Michael Douse has explained that Microsoft's policy of console parity with PlayStation and Larian Studios' commitment to bringing Baldur's Gate 3 co-op features to the Xbox Series S – which is a "technical hurdle" for the developer – is the reason why the Xbox release of Baldur's Gate 3 is delayed indefinitely.
While this issue is something Larian Studios has been quite transparent with in the past, Douse's comments also come with a rough timeframe of when Xbox players should expect to learn more about one of the most interesting upcoming Xbox games out there. It's just not good news.
"We've said many times in the past that the issue is getting split-screen working on the Series S, which is taking more time, but is in progress", Douse explains. "This is a huge technical hurdle, but we are unable to release the game on the [Xbox] ecosystem without this feature".
Adding to this, Douse reaffirms that Baldur's Gate 3 is not a PlayStation console exclusive title, explaining that Larian Studios is "obliged to launch with feature parity" on both Xbox and PlayStation – as mentioned above.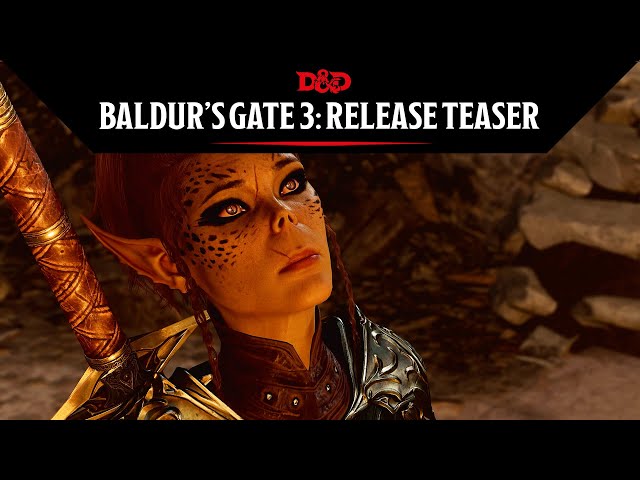 What does this all mean for the release date, though? Well, in rounding off his response, Douse adds that Larian Studios "hope to have an update [on the issue] by the end of the year". This suggests that Xbox players won't be playing Baldur's Gate 3 until 2024, at least – and, that's only if the issue itself is resolved.
If you're looking forward to Baldur's Gate 3 and you don't mind waiting a little for the Xbox version, you can read up on all the Baldur's Gate 3 classes and subclasses right here and familiarize yourself with Baldur's Gate 3's difficulty options here. If you're looking to get your RPG fix sooner rather than later, though, we have a list of all the best Xbox RPG games for you to check out here.