When is the Baldur's Gate 3 Xbox release date? The critically-acclaimed RPG has been making waves on PS5 and PC, but Xbox players have been missing out on the fun. So when will the green team be able to enjoy BG3 as well? Well, the situation is more complex than you might imagine, so here's everything you need to know about the Baldur's Gate 3 Xbox release date for Xbox Series X|S consoles.
Below, you can find out all the latest news about Baldur's Gate 3 on Xbox and what Larian has said about the RPG making the jump over. But, if you want something else to play while you wait for one of the most anticipated new Xbox games, why not check out one of the best Xbox RPGs? Or, you could start familiarizing yourself with the Baldur's Gate 3 best companions you'll get to meet once it's out.
Baldur's Gate 3 Xbox release date window
The Baldur's Gate 3 Xbox release date window is set for December 2024 on Xbox Series X|S, with the exact launch date being revealed at The Game Awards. The port had originally been delayed due to technical reasons.
Back in July 2023, Larian's director of publishing Michael Douse stated that the reason for the delay on Xbox Series X|S release was "a technical hurdle". The studio had been having difficulty in getting the seamless Baldur's Gate 3 split-screen co-op to run on the weaker Series S console.
Douse went on to say, however, that Larian couldn't remove the split-screen feature because it was "obliged to launch with feature parity." This relates to Microsoft's guidelines that games require feature-parity between Xbox Series X and Series S releases. Therefore, the issue of local co-op had to be resolved before it could be released on either system.
The good news finally came through in August 2023, when Larian CEO Swen Vincke took to Twitter to share that a solution had been found. Larian and Xbox struck a deal that would slightly relax the parity requirement and allow Baldur's Gate 3 to release with split-screen on the Series X but not on the Series S. The game will come to both consoles, but that one feature won't be available to those with the less-powerful Series S.
Now, Larian has confirmed on Twitter that the 'World Premier' of the Baldur's Gate 3 Xbox version will be showcased, detailing the exact release date of BG3 on Xbox at long last.
It's possible that, alongside the BG3 Xbox release date, Larian Studios also teases what's next for the game. Having a place at such an important event would be a great opportunity to do so. Though the Xbox port is still great news by itself, reveals of future updates and expansions would certainly sweeten the deal for both existing players and prospective Xbox players.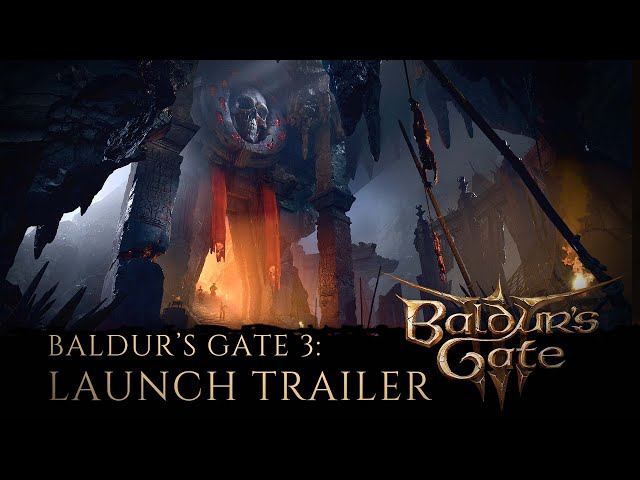 When we can begin the journey on Xbox, the first hurdle will be which of the 12 Baldur's Gate 3 classes you want to be. With 46 subclasses as well, there's a lot to think about. Don't fret though, our guide to the best Baldur's Gate 3 class will give you the pointers you need to start off strong. As with any party-based RPG though, your characters are only as good as the team they're in. That's why it's also worth checking out the best Baldur's Gate 3 party ahead of time so you have a plan going in.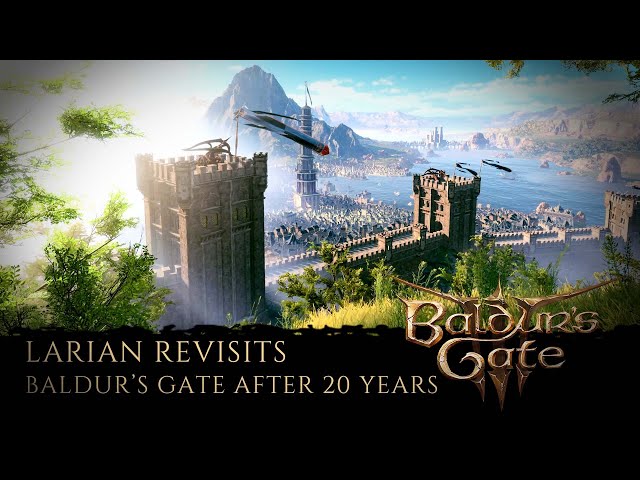 Is Baldur's Gate 3 coming to Xbox One?
No, Larian has confirmed that Baldur's Gate 3 will not be coming to Xbox One because the console isn't able to run the game. In an interview with Eurogamer, executive producer David Walgrave states that, "There's a lot of technical upgrades and updates that we did to our engine, and I don't know if it would be capable of being able to actually run on [past generation consoles]".
Given the issues with split-screen co-op on Xbox Series S, it's no surprise that a last-gen release of BG3 is not in the works. Nevertheless, it's good to see that Baldur's Gate 3 will be coming to current-generation consoles. This follows the release of both of Larian's Divinity: Original Sin games on console, though this time hopefully without such a long wait.
If you're looking to dive in for free on Microsoft's subscription service, keep up with all the Baldur's Gate 3 Game Pass news for when it could happen.
That covers the Baldur's Gate 3 Xbox release date window and all the latest news on the Xbox Series X|S port. While you wait, why not dig into the best RPG games you can play right now? Given the recent, fortunate news about the Baldur's Gate 3 Xbox port, you won't be waiting too much longer. Be sure to check out the best Xbox controllers and best Xbox headsets too, you want the best equipment around to enjoy BG3 in all its glory.