Is Baldur's Gate 3 on GeForce Now? Emerging as one of the most popular streaming services for videogames currently, Nvidia has made a wide variety of games available to play. But is one of the biggest RPG games of the year one of them? Has Larian allowed for a Baldur's Gate 3 GeForce Now launch?
Baldur's Gate 3 is an extremely large game with not only a huge amount to do alone but also in multiplayer. So, putting your money down is a big ask. With Baldur's Gate 3 split-screen, you can play with your friends and experience what Wargamer call "an unmissable roleplaying experience" in their Baldur's Gate 3 review. But can you join your friends via GeForce Now?
Is Baldur's Gate 3 on GeForce Now?
Baldur's Gate 3 is available on GeForce Now on Steam, meaning you can play the game via the streaming service no matter where you are. So, you can play on your PC and Baldur's Gate 3 is playable on Steam Deck too. So, you can play it on the go via GeForce Now. It isn't 'Steam Deck verified' however.
This means that you may experience some issues while playing or some janky visuals and gameplay features due to the portable form. However, none of that will stop you from progressing. If you want to know if you can run Baldur's Gate 3 on your PC, then PC Games Benchmark has the recommended Baldur's Gate 3 specs for you to test out your system and experience of DND classes and DND races that inspired Larian.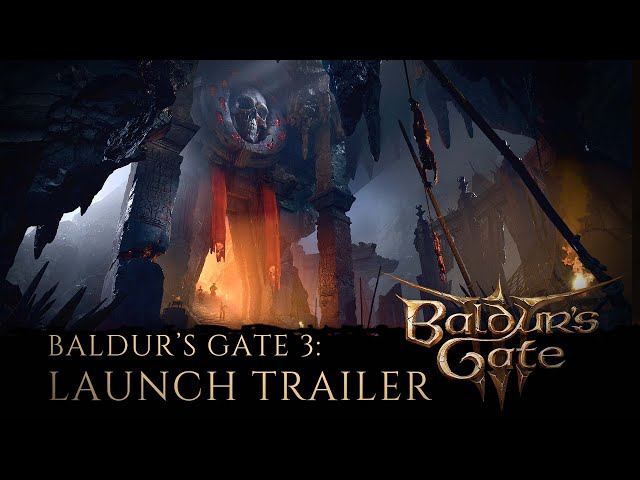 Is GeForce Now worth getting?
Overall, GeForce Now is well worth the price of admission. While you are limited on session length, you do get access to more than 1,500 games from indie titles to the biggest game of the year and some Game of the Year contenders. With the Priority or Ultimate subscription, you can get up to 4K, 120 FPS gameplay on the fastest streaming servers.
These games do rotate in and out, but Baldur's Gate 3 will be there for at least the foreseeable future.
What do the Baldur's Gate 3 reviews say?
Overall the reviews for Baldur's Gate 3 are extremely strong:
With those reviews, you definitely want to rush out and see everything Baldur's Gate 3 has to offer on GeForce Now.
That covers what you need to know about Baldur's Gate 3 on GeForce Now. For even more on the game, be sure to check out our guides on the best Baldur's Gate 3 party composition and our Baldur's Gate 3 tier list for all the classes. You can also dive deeper into DND with Wargamer's DND character builds and DND character creator guides, giving you an overview of the deep creativity on offer in games like Baldur's Gate 3.