Ubisoft's Assassin's Creed Mirage might just be one of the most exciting upcoming Xbox games and upcoming PS5 games out there right now, and it has stiff competition. We know we could talk your ear off about how the Assassin's Creed Mirage collectibles are as interesting as they are manageable, or how Assassin's Creed Mirage's History of Baghdad is the series' most detailed Codex yet, but perhaps we should let Basim do the talking? That's right, Ubisoft has finally shown off the Assassin's Creed Mirage Basim Arabic VA and it's truly glorious.
Ahead of the Assassin's Creed Mirage release date, Ubisoft has released yet-another sensational trailer showing Basim, Baghdad, and the Order of the Ancients. If you remember when we said Assassin's Creed Mirage deserves Ghost of Tsushima's native language dubbing, you'll be pleased to know that it looks like we might actually get that?
The new trailer, which you can watch below, shows us Basim as an older character in the game and reveals his Arabic voice actor – for the first time. This was confirmed as Eyad Nassar some time ago, but we had not heard his interpretation of the character until now.
It also offers us a little bit more information about the sort of things Basim will be up against throughout the narrative. Namely, the Order of the Ancients and guards with flamethrower-like equipment – because, of course, swords aren't enough.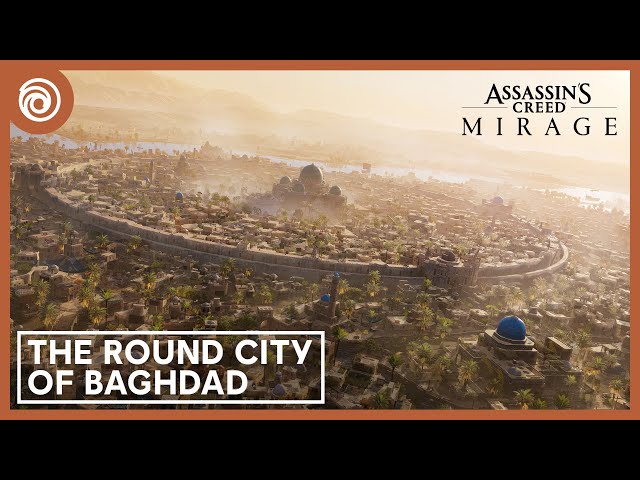 Is Assassin's Creed Mirage going to be one of the best Assassin's Creed games we've ever played, though? Well, Ubisoft is doing quite a lot right when it comes to this one. The Arabic dubbing, which the new trailer showcases, is just one part of that. Fully completing Assassin's Creed Mirage isn't going to take you forever, which is great, and you can pick your own path to Master Assassin, which is also pretty great.
It might struggle to make it into anyone's list of the best games of all time, but Assassin's Creed Mirage could very-much be one of the best RPG games out there when it finally arrives.