If you're looking forward to jumping into Ubisoft's upcoming PS5 game Assassin's Creed Mirage, but you're not sure you're going to know anything at all about ninth-century Baghdad – which is where this upcoming Xbox game is set – then, you'll be pleased to know that the Assassin's Creed Mirage developer has you covered. Well, Ubisoft has actually enlisted the help of a doctor from Scotland to bring a new educational feature called History of Baghdad to AC Mirage ahead of the Assassin's Creed Mirage release date. It's going to be the most detailed Codex to date.
If you're a long-time fan of Assassin's Creed games, you'll know that Ubisoft likes to dabble in historically accurate locations, events, and characters to bring its games to life. For example, you can come across Leonardo Da Vinci in Assassin's Creed 2, and Charles Dickens in Assassin's Creed Syndicate. Hell, you can even brush shoulders with notable French revolutionary Maximillen de Robespierre in Assassin's Creed Unity. All while exploring landmarks like Rome's Colloseum in Assassin's Creed Brotherhood, the incredible Acropolis of Akrokorinth in Assassin's Creed Odyssey, and Stonehenge in Assassin's Creed Valhalla.
Ubisoft isn't going to break this trend with Assassin's Creed Mirage, of course – it's part of what makes this series special. However, western education systems don't teach us about ninth-century Baghdad nearly as much as they teach us about the French Revolution and Victorian-era London. Of course, there are ways you can learn more about them, but they're certainly not on the cirriculum for a lot of us out there.
However, that's where our new favorite doctor from Scotland comes in, Dr Glaire Anderson (who specializes in the history of medieval Islamic art and architecture) – with the help of Dr Vanessa Van Renterghem (who specialises in Abbasid Baghdad), Dr Ali Olomi (a scholar of Islamic history), and Dr Raphael Weyland (an expert on Islamic history). Anderson was one of four key advisors on Assassin's Creed Mirage's development, informing the game's new educational tool: the History of Baghdad.
Assassin's Creed games have had Codex pages for a while now, a fantastic tool for anyone looking to learn more about the characters they encounter, and any one of the landmarks they come across, while playing. However, Ubisoft is delving deeper into this system to offer players a more informative, research-led Codex delivering lore, expertly curated information on the culture of Baghdad and its history, and imagery pulled straight from some of the world's best museums.
With Assassin's Creed Mirage having 66 landmarks for players to explore, expect a lot of interesting reading – if you're into that sort of thing.
On her work with Ubisoft on the History of Baghdad feature, Anderson has said that she actually "reached out to Ubisoft's head of world-building, historian Maxime Durand" after her 11-year-old son showed her an Assassin's Creed game – of which she loved (at least the way it visualises historical monuments and environments).
"Collaborating with Ubisoft has allowed me to bring my work out of the university" – specifically, the Edinburgh College of Art – "and share it with a broader audience of people of all ages who play video games… That's extraordinary impact."
Ubisoft's head of its humanities and inspiration department Thierry Noël has added that "Assassin's Creed always strives to be a gateway for players to discover more about the fascinating historical settings and eras it explores" – something the new History of Baghdad feature aims to do in a much-more informative way.
"With information curated by experts, History of Baghdad offers a research-based perspective over ninth-century Baghdad and the Abbasid Empire, tackling pre-conceptions and cliches often associated with them", he added. "Our collaboration with esteemed partners and experts to bring this feature to life in Assassin's Creed Mirage further highlights the commitment to authenticity and accuracy that is a hallmark of the series."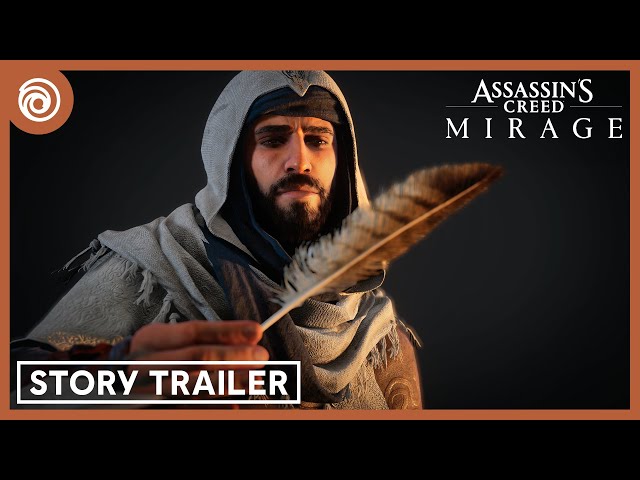 Is this going to make Mirage one of the best Assassin's Creed games we've ever played? Well, we don't know about that, but it's far from a bad thing when it comes to additional features. We know Assassin's Creed Mirage will offer you more than enough Baghdad to explore, but now it looks like it's going to offer up an impressive amount of reading too. But, it's optional, so don't worry if you'd rather focus on your stealth skills.