Armored Core 6 might just make your Pacific Rim and Gundam dreams come true. We're eager to ditch our starter mech and get into the larger, meaner creations in Armored Core 6 multiplayer – which might just be the biggest multiplayer experience FromSoftware has conjured up yet. Ahead of the Armored Core 6 release date, emerging leaks of the game's box art detail what to expect.
Spotted by Armored Core 6 Reddit community member 'EntertainmentMission', copies of AC6 are reportedly beginning to ship out around Japan – indicating that the game will support up to six players online. "Three spectators" can also supposedly oversee the game's bombastic battles, bringing that up to nine players in total, but no specific game modes are detailed within the game's box art.
Multiplayer battles have appeared in several Armored Core games before, with older titles such as Armored Core 3 supporting classic couch-style fights or console linking with the Sony I-Link FireWire cable. The hoops we'd jump through just to brutally demolish our friends in games. You won't need to mess around linking with your friends on Xbox or PS5 with any wires this time around.
Between the Dark Souls games, Bloodborne, and Elden Ring, multiplayer in FromSoftware games has never been a straightforward experience. You'll often need specific items like Furlcalling Finger Remedy in Elden Ring, or become human in Dark Souls before casting a summon sign.
Though joining up to fight bosses is fun, it can often lead to a lot of messing around to get started – which might not be the best introduction for newcomers. Whether Armored Core 6 keeps it more streamlined in a similar fashion to recent Souls-like games such as Remnant 2 remains to be seen, but doing away with unnecessary obstacles would certainly be welcomed.
Armored Core 5's multiplayer enabled players to give callouts and tactical advice, while other players took up the mantle of piloting the mechs.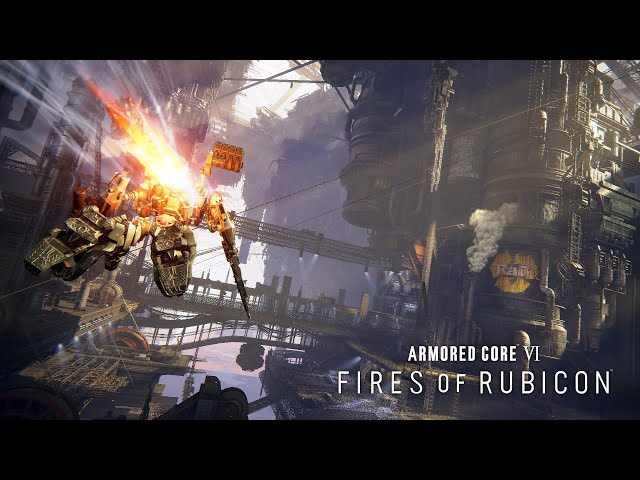 Armored Core 6 crossplay is yet to be confirmed properly by FromSoftware, but fans of the franchise are already itching to see what prospects multiplayer will bring. Redditor 'corusame' wonders if we "could [see] AC6 ignite a new interest in mecha combat Esports."
Others like 'brazilianfreak' believe it could yield results similar to Elden Ring and the Dark Souls games: "I can see a trend similar to Dark Souls 3 and Elden Ring's PvP videos."
Either way, you'll need to brush up on your mech knowledge before the game arrives. Luckily, we've got an Armored Core 6 assembly guide on hand to ensure your build is the strongest out there. We know we'll be studying up before we even think about attempting to defeat all the Armored Core 6 bosses.