Apex Legends is many things. A battle royale, first and foremost, but also an ongoing story, a character study, a comic, a Titanfall spin-off, and an esport. It is a game that refuses to be defined by any one of these qualities, yet embodies them all. But how do you balance all these plates, each spinning precariously and threatening to tip at any moment, in order to keep as many players happy as possible?
The commissioner of the Apex Legends Global Series, John Nelson, manages one of these plates. He occasionally slides over to give another plate a little nudge, but for the most part, he takes care of the esports side of Apex Legends.
"My team has been working with the Respawn development team since a year prior to the game's launch," he tells The Loadout. "And right from the start, we realised the amazing esports potential that the game had."
However, it wasn't an easy ride by any means. Developing a competitive ruleset that is both fair and entertaining is a difficult task, but doing so for a battle royale game is another matter entirely. 20 teams drop into a map with random loot and a random end point and, theoretically, the best should come out on top. The first port of call, says Nelson, was minimising the random elements.
"We have looked to find opportunities where we can limit the RNG and obviously still preserve the core of what a battle royale and Apex Legends is," he says. "I think we've done a really successful job so far – and we are working on some more ways to limit any sort of randomness and ensure that the most highly-skilled players and teams are the ones who emerge victorious."
While the Global Series does not have a direct impact on gameplay for your regular player, Nelson and his team work with Respawn to make the game fairer for all. He also takes feedback from professional players, and considers their feelings on gameplay and balance. He believes the biggest change his team enacted was changing the ring logic in the final circle.
"In terms of specific meta changes, I think the best example is the change that was made to the final ring of every game across public matches, ranked, and ALGS – to have that final ring that gradually closes instead of a more fast paced closure to a very small circle," Nelson says. "Professional players have a unique ability to survive, and to find ways to stay alive through those final rings… And [the change] has really improved the end game scenarios and allowed people to show their skill in ways that we weren't seeing before."
While the changes to the final ring were generally met with positive feedback, Apex Legends' ring logic has come under fire in the time after the Winter Circuit Playoffs, due to the fact that the end zones all occurred in similar locations. A map of Worlds Edge with the endgame locations in the North America and EMEA Playoffs drawn on was posted to Reddit, showing that every final zone occurred on the western half of the map. This obviously gives teams who drop on that side of the map a big advantage, no matter how the ring closes at the end of the match.
Nelson is faced with a balancing act within a balancing act. His team is tasked with the upkeep of Apex Legends esports' competitive integrity, while preserving "the core of what a battle royale is." A battle royale is random, and randomness can result in 12 final zones on the western half of the map. Striking the perfect balance of that randomness though is an ever-changing and difficult task.
Nelson has rarely been one to shy away from making changes, even to revolutionary systems. The Match Point system creates exciting ends to Apex Legends tournaments, none more so than during the North America Winter Circuit Playoffs when the final three teams in game six could all take the whole tournament if they won the match. The innovative system will likely be Nelson's legacy in Apex Legends esports, but in its first outing it suffered some teething problems.
The Match Point system debuted at the Preseason Invitational in Kraków, Poland – Apex Legends' first and only live event to date – which went on for 11 rounds before Team SoloMid eventually claimed the title, due to the fact that an eligible team (that had earned 50 points from kills and placements) had to win a round to be crowned overall champion.
"Within so many esports and traditional sports, there's an understanding that a player or team is on the cusp of winning the title – they're one round away from victory," Nelson says. "We wanted to be able to capture that within a battle royale."
The mammoth Preseason Invitational tournament ended with 11 teams out of 20 on match point, but player fatigue quickly became a concern. Soon after, the system was tweaked so that teams started the tournament with seeding points based on performance prior to the tournament, thus rewarding consistency and helping competitions finish within a reasonable timeframe.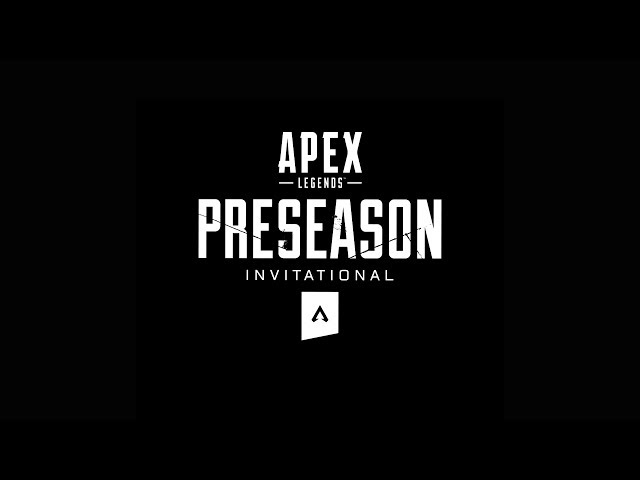 Nelson tells us that the team had been worried that the format could create tournaments that are too long or too short, but after this initial tweak, the system works well. There's always the chance that something akin to John Isner and Nicolas Mahut's infamous 70-68 Wimbledon match (which lasted for 11 hours) could happen – but that's part of the fun.
Interestingly, Respawn's announcement about the ALGS Championship didn't mention any such seeding, so teams who have a one-off great run in the Championship Last Chance Qualifier tournament will have the same chance of winning as the teams who have competed – and placed well – all season. This is likely due to the fact that the group stages have a limited match format, whereas the Championship Finals for each region will use the Match Point format.
The best should come out on top, and fans should be able to see Nelson's vision of bringing "that edge-of-your-seat energy" to battle royale esports in the Finals. However, with three round-robin match-ups over three days in the group stages and then a high-pressure final one week later, player burnout is something to be wary of.
Limiting the number of rounds in the group stages is a way of mitigating burnout, but also intended to keep the grand finals feeling special. "[The Match Point format] can potentially lose its luster – it could lose its excitement if it's the way every single tournament is capped," Nelson says.
Regardless of qualms about end zone locations or the number of matches, expectation and anticipation is ramping up ahead of the ALGS Championship. There is a million dollars on the line, and the summer tournament will be scrutinised as the pinnacle of Apex esports to date. But it isn't just fans who are getting excited.
Here are our tips for climbing the Apex Legends ranks
"The growth that we've seen in terms of viewership over the course of the Winter Circuit has really raised our expectations of what we believe we can achieve with the Championship," says Nelson. This conversation took place before the Playoffs, which saw over 200,000 people tune in.
Apex esports fans were understandably disappointed when it was announced that the biggest event to date would be an online tournament, but Nelson is working with the broadcast team to create better experiences for fans watching from home. Respawn's commitment to competitive Apex Legends streaming is shown by the recent introduction of third-person cameras in broadcasts and Twitch Drops to reward players who tune in.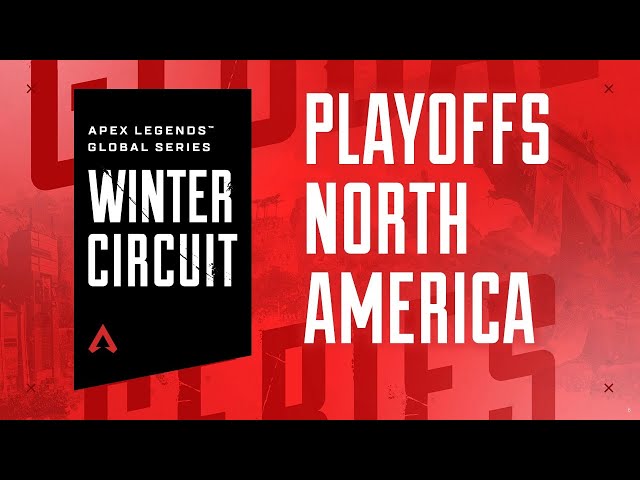 However, despite the strides made to make the online tournaments fun for all, Nelson says he's committed – when things are back to normal – to returning to proper offline events.
"Live events are still not something that we're prepared to return to," Nelson tells The Loadout. "And so our Championship will be five Regional Championships in the regions that players have grown accustomed to competing in.
"As soon as it's safe to come back together, we will do that. I can't tell you how much I'm looking forward to that – to be back in the same room with everyone. I think it's going to be an amazing party for all of us."
Nelson's caution is justified – there have been mixed results recently as events slowly return to LAN. While some leagues and competitions have pulled it off, Dota 2's Singapore Major showed it's still a difficult task to hold a LAN in a pandemic, with several players and even entire teams dropping out due to positive COVID tests.
However, he's right to be looking optimistically to the future too. After all, Respawn is working on content months and years ahead of release, and is constantly teasing what's coming next.
The commissioner tells us that the future of Apex Legends esports is bright, whether in-person or online. "Apex Legends, at its core, was created to be a competitive game," says Nelson. "So across modes, my team is looking to support the game with tournaments. [I'm] really looking forward to being able to bring more styles of competitive tournaments to the game and to the community in the future."
Everything you need to know about Apex Legends Arena mode

Whether these "modes" include non-battle royale experiences like the rumoured Apex Legends Arena mode was not confirmed by Nelson or Respawn, but it is certainly an exciting prospect for competitive Apex fans.
One thing that Nelson always comes back to throughout our conversation is that he and Respawn are listening. The teams work closely together and are always prepared to take feedback on board, whether it's from a regular player or an ALGS winner. From Kings Canyon being removed from competitive play due to its unplayable choke points or Caustic getting nerfed after outcry from pro players, it's clear that players' voices are being heard.
As the Championship draws nearer and Respawn continues to tease more for the future of competitive Apex Legends, there's never been a better time to get involved in the esports scene – whether as a viewer or a competitor. And of course, there's an "amazing party" on the cards when we finally return to safe live events, which everyone will agree can't come a moment too soon. In the meantime, John Nelson will continue spinning his plates and try to master the art of keeping Apex Legends esports perfectly balanced.
The Loadout's interview with EA's head of broadcast, Joseph Lynch, is coming soon.