Ubisoft's XDefiant has the potential to be one of the best competitive FPS games available when it launches; however, we still don't know when that is. Despite the fact that a new XDefiant rating appearing online bodes well for an update regarding launch, Ubisoft executive producer Mark Rubin has taken to social media to explain what this means – and temper some expectations – when it comes to release.
Commenting on the recent update to XDefiant's PEGI rating, Rubin reveals that this "literally just means that PEGI has approved the rating that they have assigned to the game", not that the game itself has been approved following it's submission for release – something Rubin addressed roughly a week prior. No, this is sadly "completely disconnected from submission".
What does this mean for the XDefiant release date? Well, it could mean that we're still weeks – if not months – away from an update. Rubin highlights that "when [XDefiant] is allowed to launch is dependent on that process" of approval. In response to a fan question, he also reveals that this "can take several months" if it's for a new game that isn't a sequel on an engine that hasn't already gone through the process.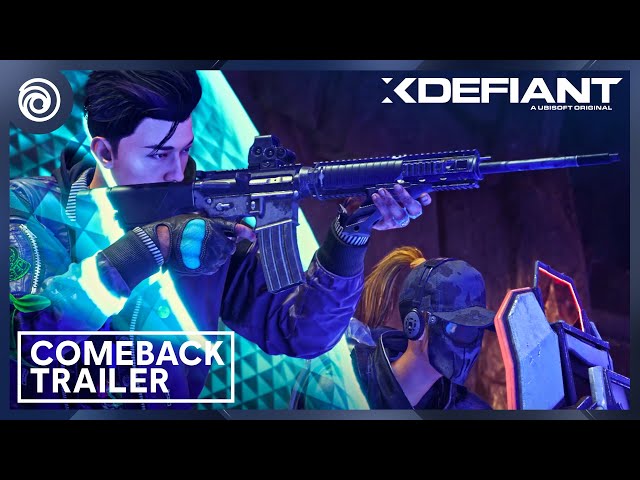 Elsewhere in his discussions on XDefiant, Rubin reveals that "a little over 2.5 million" players hopped into the game's open beta and the studio is aiming for "like a quarter of that" come launch. He also shares that getting the game working with UbiConnect is creating some additional requirements; he didn't go into detail about what those were, though.
This might look like one of the best FPS games in development after the beta alone, but we're just going to have to wait to get our hands on it. Saying that, being a 'Call of Duty killer' isn't XDefiant's top priority all things considered and its missing "central narrative" is actually one of its strengths. So, at least it won't matter how close it drops to the MW3 release date – which is also fast-approaching.
If, though, you want to read more about this game in its absence, you can find out more about how XDefiant is promising to deliver maps "you wouldn't expect" from its peers here. We also have the low-down on all the XDefiant factions and whether XDefiant is on Xbox Game Pass right here.