We know there's a lot of debate around regarding the best competitive FPS games out there, but Embark Studios might be coming out with a surprise contender for the top spot with The Finals. This free-to-play team-based title is going to throw players into bombastic gameplay where innovation and utilising destruction are what you need to win. If you like the sound of that, and a new challenge, you can check out the latest on The Finals release date right here.
With dynamism and intuitiveness at its' core, The Finals is promising players a new level of chaotic gameplay when it launches – and we'll go over The Finals release date and gameplay features below. Embark Studios has revealed that the virtual arenas players will be battling it out on are all based on iconic real-world locations where the entire map can be brought to its knees and the goal of having everything be interactable.
But, that's something we can talk about later. Right now, we need to talk about when this new game is coming out. So, without further ado, let's get stuck into when The Finals is launching and what players can expect before then during playtests.
The Finals release date speculation
At the moment, we don't actually know when The Finals is going to be released. However, we're expecting it to be sometime fairly soon – in the first half of 2023, most likely.
Why do we think this? Well, Embark Studios has confirmed that The Finals' PC playtest is starting on September 29 via Steam – and players can actually sign up for that here. The game is still in early development, so we can expect a lot more playtests over the coming months as Embark hear player feedback.
The Finals trailers and gameplay
We have got our first look at The Finals gameplay and it looks to be a chaotic and stunning action game. To set the scene, you play in a squad of three players and fight against three other teams. So, there are 12 players total on the tight, close-quarters map.
The goal is to grab boxes and deposit them to win matches. But, as you are fighting the other teams, you are able to use weapons to kill your enemies, but also flatten entire buildings, structures, and more. Embark have a number of former Battlefield developers and the destruction is extremely reminiscent of the early Frostbite games in the series.
Alongside using the environment's destruction to take out the team, you can also use items to throw at enemies or deal damage. And, in addition to that, the game has a full dynamic weather system as well as the possibility for the map to be set on fire and destroyed in additional ways beyond just explosions.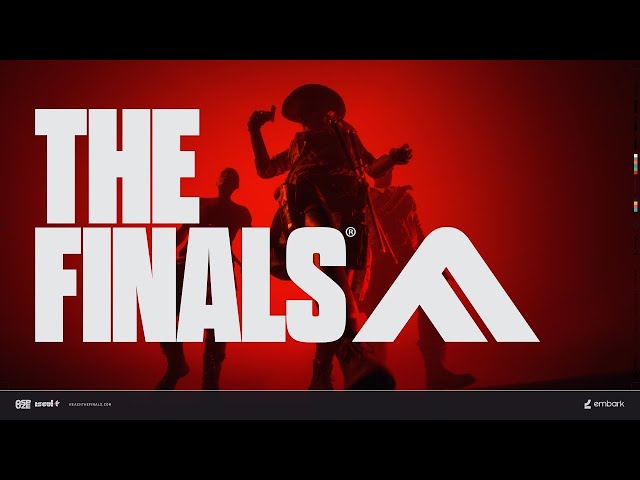 In the trailer, we see a glue gun which creates paths and can block off objectives, as well as a number of other features like a grappling hook and ziplines. Embark has said a number of these features are experimental and they may all not make it to the full release.
Well, that's all there is to know about The Finals' release date and The Finals itself. We should find out more in the coming months, but for now, you can check out our picks for the best Xbox Game Pass games here – you know if you need something to fill the time.