Now, we don't want to alarm you at all, but Starfield is creeping ever-closer and the Starfield Direct date is almost upon us – so, we're so very close to finding out more about Bethesda's RPG ahead of the Starfield release date. If that isn't exciting enough for you, a Starfield Xbox headset has also leaked online – and now we're begging Xbox to deliver a themed console to match it.
Recently, the long-rumored and long-leaked Starfield Xbox controller was confirmed as a real peripheral for Xbox players to purchase – with images of the unreleased controller in retail packaging and retailer warehouses appearing online. Now, the same sort of coverage is starting to appear for a Starfield Xbox headset – a peripheral adorning a similar white design, with schematic-like annotations, and the rainbow motif of the RPG's Constellation organization.
Prior to this, when the controller was revealed as a real item, reliable leaker 'billbil-kun' claimed that the controller would set players back $79.99 / £74.99 at launch alongside claims that a Starfield Xbox headset – an unconfirmed claim at the time – would set Starfield fans back $124.99 / $114.99 when it launches. This isn't cheap, and a darn-sight more than PlayStation's 3D Pulse headset for the PS5, but a must-have for fans looking forward to what could be one of the best Xbox RPG games we've ever seen.
As you can see in these images below, or for yourself on 'eXtas1stv's Twitter feed, the Starfield headset and Starfield controller are the perfect pair.
However, while there are a few fans on Reddit understandably confused on why a single-player game would need a tie-in headset – something traditionally used with multiplayer games – we're hoping that these two items are a pre-cursor to a fully-themed Xbox Series X or Xbox Series S.
If you're someone out there clinging onto the hope that your Starfield FOMO will vanish, so you don't need to go out and buy a brand-new Xbox console, a Starfield-themed one might be too good to pass up. We certainly think an Xbox that features the same design as the controller and headset would make a fine addition to anyone's gaming set-up, or living room, or office. Anywhere you plan to stick your Xbox, a Starfield-themed one would be an improvement on the plain offerings at the moment.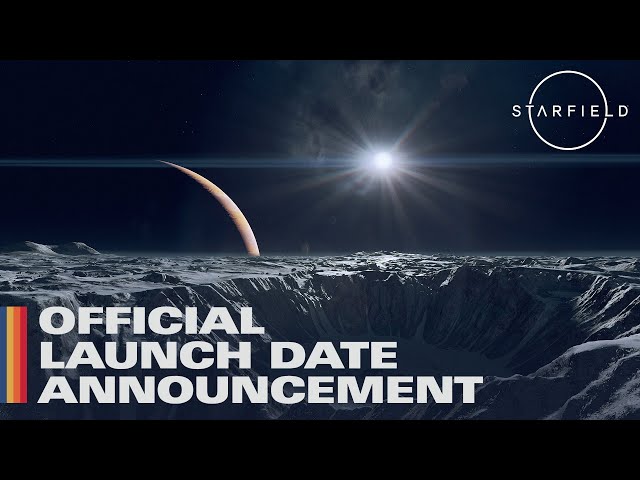 However, without any word on that just yet, we might be out of luck. But, there's a common consensus that both the Starfield Xbox controller and Starfield Xbox headset will be revealed officially during the aforementioned Starfield Direct in just a handful of days – and there's no word on what else is coming. So, maybe, there's still hope. We'll just have to wait and see.
Is Starfield going to be one of the best games of all time? It's too early to tell, but it's certainly shaping up to be one of the best RPG games we've seen so far. Starfield's outposts may be looking like simpler Fallout 4 settlements, but don't let that fool you. From planets, to factions, to ship customization options, and more, there's going to be so much to do in Starfield; we just hope we can do it on a Constellation-branded Xbox.