In quite a few ways, Starfield is shaping up to be one of the best RPG games coming to Xbox this generation; it certainly looks like it's going to be Bethesda's most complete game yet, in any case. However, that doesn't mean it's going to utilize every mechanic featured in Bethesda's other games. Ahead of Starfield early access, a leaker discussing non-spoiler based aspects of the game reveals that there's no Starfield limb damage mechanic to take advantage of. That isn't necessarily a bad thing, though.
Answering questions from Reddit ahead of the Starfield release date, 'CoheedMe' has confirmed that Starfield won't have any limb damage in combat. A popular mechanic that adds a new level of depth to Bethesda's Fallout 3, Fallout New Vegas, and Fallout 4, this isn't something that has been explicitly shown in any official pre-release footage. However, it's not something that has been definitively ruled out – well, until now. Although, it's still worth taking this with a pinch of salt until you get your hands on it.
One thing that's rather interesting about all this, though, is that Starfield is rated M for Mature with the ESRB rating board specifically noting that "attacks on some enemies can redult in blood-splatter effects". However, even when you add in that "a fictional drug is prominent in the game" and "the game contains some suggestive material in the dialogue", it doesn't sound like something that should warrant such a high age rating. In Fallout 4, for example, the ESRB rating also mentions "slow-motion dismemberment and decapitations". It doesn't look like any of the Starfield weapons you'll have at your disposal will let you do that, either.
Does Starfield really need limb damage and the dismemberment that comes along with it, though? Well, while we don't speak for everyone, we don't think so. Limb damage, while a unique feature that adds depth in combat encounters, does actually hinder you as much as it helps you – if you're unfortunate enough to step on an explosive mine, or something equally as destructive. With Starfield a game that's so big it's like "a bunch of different games" in one, we're certain there will be enough for players to manage without needing specific limb health added on top of that.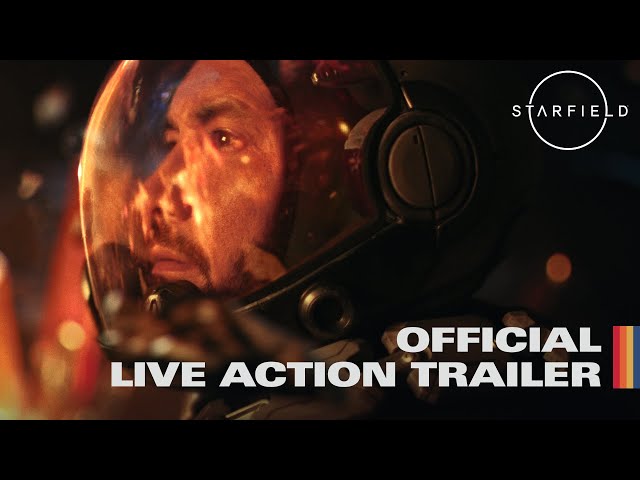 If this isn't any sort of deal-breaker for you, and we're not sure why it would be, you can find out more about what you're in store for with our Starfield preview right here. We also think it's worth keeping in mind that, despite the controversy, Starfield's strange exploration limit isn't actually a very big issue at all when you think about it. What is an issue, though, is how big this game is going to be.
If you want to make sure you have space, we recommend checking out the best Xbox expansion cards here. There are a lot of upcoming Xbox games worth playing, but Starfield is a game that will offer up hundreds of hours of gameplay. So, you're probably going to need it installed for quite a while.
Still looking for more? While a good Starfield wiki can be a handy source of information, our new Starfield Database goes further, offering you daily news, searchable databanks, and even interactive tools.