We know you're eager to play Bethesda's Starfield soon, but you should know that space is going to be quite a dangerous place for you to explore. In fact, several Starfield legendary ships will roam the vastness between some of the Starfield planets you'll visit – and they'll be looking to fight. Of course, with this looking like it's going to be one of the best open world games of all time, there will be more than enough reasons to take to the stars. However, it really does sound like you're going to have to be quite careful – especially early on.
In a short interview with senior level designer Zachary Wilson on his work at Bethesda and on Starfield itself, the veteran RPG developer reveals that space-faring Starfield players will come across "legendary ship encounters" while exploring space.
Described as "huge, high level enemy ships", these legendary ships will "dramatically outclass the player through the early part of the game" and be something you're going to have to work towards being able to beat. When you think about all the Starfield ship customization options available, we can imagine there will be quite a few ways for you to prepare yourself for these fights. Although, we have also heard that Starfield ship-building is a late-game activity. So, it still might take you a little while – and quite a few credits.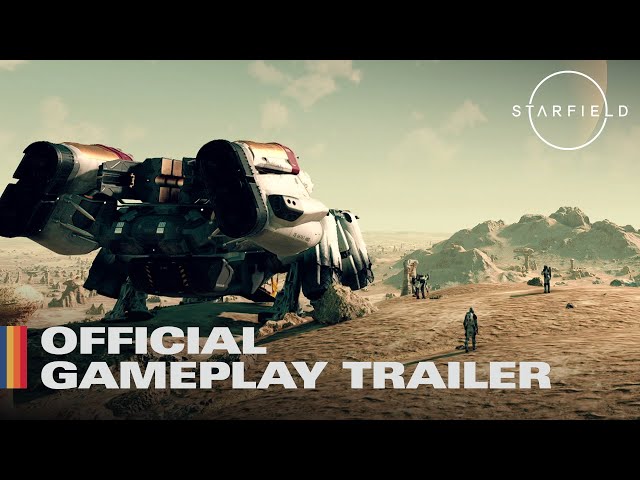 What else do we know about these legendary ships? At the moment, not a lot at all – and that isn't a bad thing. We can imagine you will come across one or two interesting Starfield characters if you try to go toe-to-toe with one. We also think you might upset some Starfield factions if you take down a legendary ship belonging to one of them. However, we'll just have to wait and see how valuable these fights are going to be for those of you ready to risk it all against unspeakable odds.
The long-awaited Starfield release time is almost upon us and the discourse around the game has never been more conflicted. Despite the controversy, Starfield's exploration limits are really a non-issue when you think about it. If you're looking for more on what to expect from this game, you can check out our Starfield preview right here. It really is incredible how little of this game we've seen so far; thankfully, we don't have to wait to find out what we're missing.
Still looking for more? While a good Starfield wiki can be a handy source of information, our new Starfield Database goes further, offering you daily news, searchable databanks, and even interactive tools.