There's nothing quite like the reassurance of your Starfield parents. Dealing with Constellation and all the other Starfield factions can take a toll on you, but checking in on Mom and Dad can be more than just a social call. In fact, you'd be wise to do it often between visting all the Starfield planets, as the Starfield Kids Stuff trait will reveal some unique rewards.
While you may be inclined to pick other options from the best Starfield traits, some of us at The Loadout are assembling an impressive haul of gear from our space parents. Though you'll be giving away a small percentage of your credits from time to time, visiting The Lodge or heading back to your folks at Pioneer Tower can lead to receiving these rewards:
Sir Livingstone's Pistol (Old Earth Pistol variant)
Gran Gran's Spacesuit
Wanderwell ship (worth 889,197 credits)
Though it may not seem like much, these are the rewards we've seen so far in our collective adventures. It is likely there is more to come from your parents, and it could be another great to addition to your Starfield armor sets or Starfield ship customization options. Plus, it is worth chatting with your parents just to hear the reasons why they're being so generous.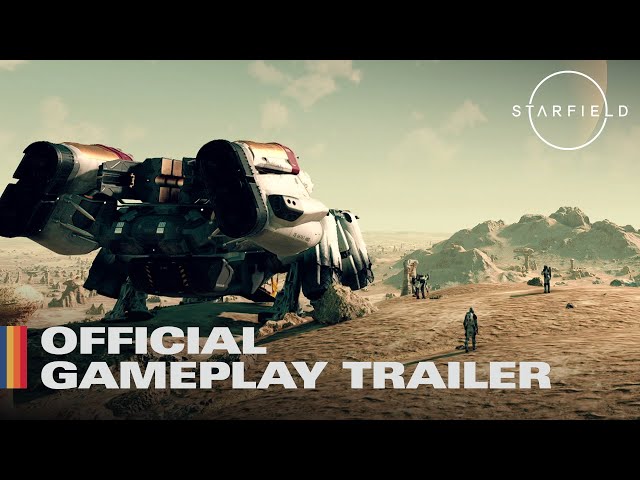 Winning a ship from a poker game? Very plausible out in the beyond of space. You're probably wondering how these items we've mentioned stack up statistic wise, so here's how they stack up against your current configuration:
Sir Livingstone's Pistol
Fire rate – 67
Range – 24
Accuracy – 69.20%
Gran Gran's Spacesuit damage resistances
Physical – 76
Energy – 60
Electromagnetic – 68
Gran Gran's Spacesuit environment resistances
Thermal – 35
Airborne – 10
Corrosive – 20
Radiation – 15
If you're struggling to loot a decent armor set in Starfield, Gran Gran's Spacesuit should provide you with some decent protection from Spacers and other foes. Though, if you are wanting something with some impressive statistics, we recommend trying your lick with this rare armor exploit when you first join Constellation.
Aside from making sure your parents are living their best retired life, your journey as an explorer is only just beginning. Here's what you need to know about Starfield backgrounds, in case you have a change of heart down the line.
Still looking for more? While a good Starfield wiki can be a handy source of information, our new Starfield Database goes further, offering you daily news, searchable databanks, and even interactive tools.