If you're looking to give yourself a leg up on the Crimson Fleet and Spacers before you leave The Lodge for the first time in Starfield, there's actually a way you can get the coveted Starfield Mark 1 Spacesuit free right right from the start – even though you're really not supposed to. All you need is a little bit of luck, really. We know Bethesda games are buggy at the best of times, but they're also always some of the best RPG games out there. This time around, you're just using one of those bugs to your advantage.
As highlighted on Reddit by 'fiero444', this TikTok from content creator 'RudysArcade' shows just how any Starfield player, whether you have some of the best Starfield skills unlocked or not, can get their hands on one of the best early-game Starfield Spacesuits for free. All you need to do in order to be in the position to take advantage of this is play through the main quest until you get to The Lodge – home base for Constellation and one of your first stops in New Atlantis.
Once you have made it here – and talked to everyone you need to – you're given free reign of The Lodge and everything it has to offer. If you have the resources and recipes, you can craft some of the best Starfield weapons in the basement. If not, well, you can still head down there to find the fantastic Mark 1 Spacesuit.
As you can see below, you need to head through the door on the right in the lobby area of The Lodge and down into the basement of the building. Here, you can find a Weapon Workbench, somewhere to make Spacesuit modifications, and even a Pharmecutical Lab to craft all manner of tonics and toxins.
However, if you continue through the basement and down a right-hand corridor, you'll find a room with some lootables in it – including this Mark 1 Spacesuit. The only problem with all of this is, though, that the Spacesuit itself is inside a locked cabinet. It doesn't matter whether you've got the best Starfield traits selected or how many Digipicks you have to hand. This is inside a Master Unlock cabinet – meaning you need to have the Security skill at Rank 3 to even be able to attempt it.
That doesn't mean you can't get it, though. As you can see for yourself, all you need to do is make sure you're aiming at just the right spot – between the locked cabinet door and the cabinet itself – and you can actually grab the Spacesuit right off of the mannequin. The door will stay locked, you won't have wasted any Digipicks, and you also get the loot. One thing we will say, though, is that this could very-well be patched at a later date – if it hasn't been already. So, definitely try to get it sooner if you can.
Aside from looking cool cosmetically, the Mark 1 Spacesuit is actually going to be the best Spacesuit you can get your hands on for quite a while. It might not be the best Starfield Spacesuit in the game, but it's certainly an improvement on what you start with. The Pack, the Helmet, and the Spacesuit itself all offer decent Physical and Energy damage protection alongside a reasonable amount of Thermal, Corrosive, and Radiation protection. It doesn't specialize in any one or the other, but it will provide you with well-rounded stats while you start your adventure.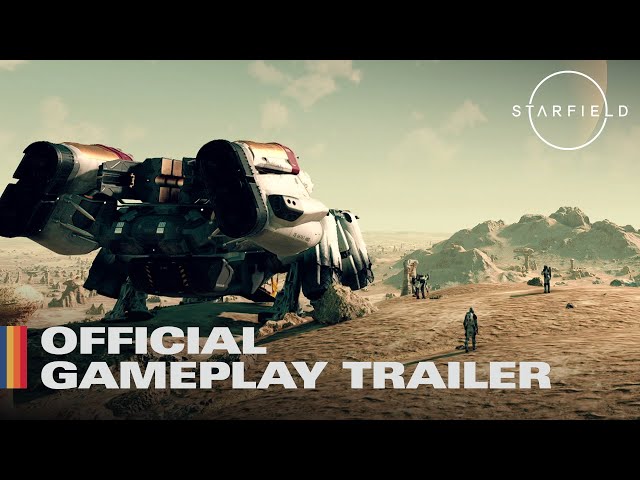 If you want to know more about how you can make sure you're getting the most out of your time playing, you can find out more about the best Starfield builds for starter characters right here; although, Starfield is all about player choice and freedom to play how you want to play. So, don't worry too much if you don't like the look of any of these.
That being said, this easily missed Starfield quest is perfect for Batman fans and something you should definitely check out. You can also check out our Starfield review right here, if you're on the fence about giving the game a go in the first place.
Still looking for more? While a good Starfield wiki can be a handy source of information, our new Starfield Database goes further, offering you daily news, searchable databanks, and even interactive tools.