If you're sitting there wondering how big Massive Entertainment's Star Wars Outlaws is going to be when it arrives, we're pleased to tell you that it sounds, well, absolutely massive – pun intended. Speaking to Edge Magazine ahead of the Star Wars Outlaws release date, creative director Julian Gerighty has offered us all a rather interesting comparison when discussing just how big the collective Star Wars Outlaws map is going to be. We don't want to jump the blaster, but it certainly sounds like this could very-well be one of the best open world games we've ever seen.
In Edge #387, Gerighty has offered up "a crude analogy" – by comparing Star Wars Outlaws to one of the best Assassin's Creed games out there – to explain just how big each one of the several Star Wars Outlaws planets are going to be. Although it's hard to gauge just how accurate this comparison is without seeing more of Star Wars Outlaws, Gerighty claims that "the size of one planet might be about [equivalent to] two of the zones in Assassin's Creed Odyssey".
To clarify, Gerighty says "it could be two to three zones, but it's not this sort of epic 'the whole of England recreated' approach" – a clear reference to the latter Assassin's Creed title: Valhalla.
So, when you think about the fact that we've already had several planets confirmed for Star Wars Outlaws – Kijimi, Tatooine, and Akiva, just to name a few – it really does look like this could be a rich open world experience on-par with a gargantuan game like Assassin's Creed Odyssey in terms of scale.
Throughout this Edge magazine interview, Gerighty also talks about the "open-world space region" players will be able to explore. This is something we got a glimpse of in the Star Wars Outlaws gameplay reveal earlier in the year.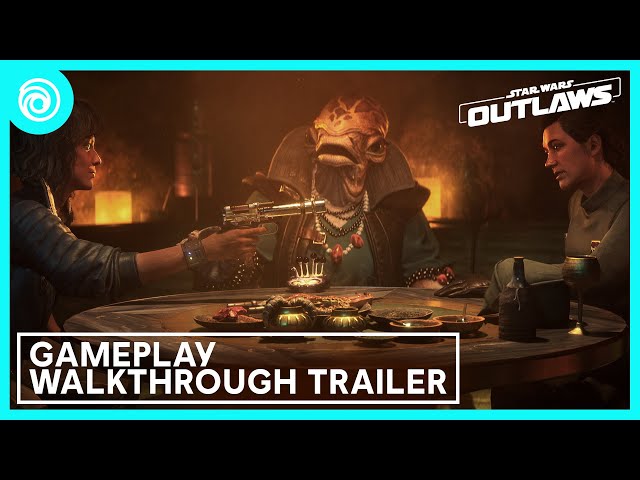 Despite the fact that "flying [freely] above the planet was something that [Massive Entertainment] chose not to do" in Star Wars Outlaws, the developer wants to "create not only reasons for you to trade and smuggle, and fight against pirates, and against the empire, but also explore".
It's safe to say that this all cements Star Wars Outlaws as one of the most exciting upcoming PS5 games and upcoming Xbox games out there. Although, it's important to keep expectations in check; there's a lot we don't know about this game. We know trick shots are going to make you one gunslinger worth keeping an eye on, but what about the weapons we'll get to use, or the skills and abilities we'll – most-likely – be able to unlock. Hell, we don't even know what Syndicates and factions are going to be present beyond The Empire and the Pykes.
As exciting as this revelation is, the wait for more information is going to be a long one. In the meantime, you can check out seven characters we need Kay Vess to cross paths with in Star Wars Outlaws – and why, of course – right here.