There will be no debate about who shot first in Star Wars Outlaws when you fire your blaster for the first time. But in the upcoming Ubisoft Star Wars game, you won't just shoot your enemies, you be using an array of Star Wars Outlaws trick shots to get the upper hand. It is the kind of fun that makes Red Dead Redemption 2 fans blush, and enough to make you dig out your capture card for some Call of Duty montage nostalgia.
Kay Vess' blaster comes with upgradeable modules such as 'Blaster' and 'Focused', but pairing them with trick shots will take your playstyle into another realm. "The 'trick shot' gives the player a moment where they can really hit something precisely that feels both incredibly lucky and spectacular," explains creative director Julian Gerighty in an interview with GamesRadar.
To capture an authentic Star Wars experience, Gerighty expresses that Star Wars Outlaws' gunplay is "all about making you feel super proficient in those moments." Players can "charge it up" and then fire it on unsuspecting enemies, which can happen "fairly often." We can already feel the Han Solo-style playthrough taking shape.
Though you won't have Call of Duty levels of military precision, or be using something as precise as a Modern Warfare 2 FJX imperium loadout, it appears that Kay and their array of Star Wars Outlaws weapons will still be up to the task. "In Star Wars […] you're not a trained soldier. You're an outlaw with a gun, so you're going to approach each situation as a resourceful underdog," says Gerighty.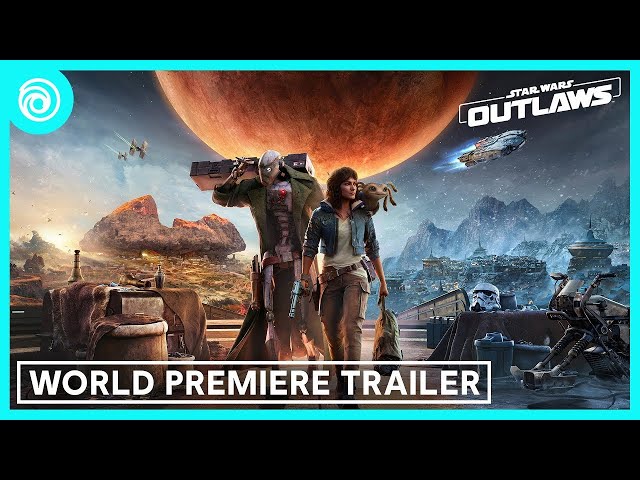 With a Wanted system akin to that of GTA 5, Gerighty details that "the Empire are our space cops […] you could lay low and wait until the heat goes down […] or you can get rid of the problem." Of course, there is one key way to do that, which we're sure you'll have fun with: "If there are three Imperials, you get rid of the three Imperials!"
Our usual method of escape in games like GTA 5 is to shoot our way to freedom or slip a little phone call to Lester if we're playing GTA Online. However, getting out of trouble can present multiple scenarios for players in Star Wars Outlaws. Geright says "there are lots of situations within the overall open world structure of Outlaws that will allow you to deal with these situations and systems in very different ways."
Coupled with Star Wars Outlaws space combat, Ubisoft could be about to give Star Wars fans one of the best Xbox open-world games around as the Star Wars Outlaws release date approaches.