If you're going to team up with the best heisters in New York City, you better do it with some style in Payday 3. Developer Starbreeze Studios gives players some stylish cosmetics to use in Payday 3 Silver Edition and Payday 3 Gold Edition, but if you're playing on PS5, you won't be suiting up with your exclusive rewards just yet. Now, the developer explains when you can get your hands on them.
While these editions of the game granted Payday 3 early access ahead of the Payday 3 release date, the developer clarifies that "the launch of Payday 3 is the biggest thing we've done as a studio so far. And since we don't do releases of this scale often, we have run into technical issues with cosmetic DLCs on PlayStation 5."
Though these items don't affect your progression in any manner across all the Payday 3 heists, the current timeframe is to have them available for PS5 players in the next two weeks: "We are working hard to make sure these will be available to you as soon as possible, and our current ETA is to have this fixed by the October 5 [2023]."
This will be the case for players diving in on day one too, as Starbreeze further clarifies "ts a consequence of this, PS5 players will not have access to their bonus cosmetics, which includes the Gold/Silver version specific items, the pre-order bonus items, and also the Collector's Edition bonus items on launch day."
If you decided to purchase the highest tier of the game, Gold Edition, then here's a quick reminder of your rewards, per the PlayStation Store:
Main Game
Pre-order Mask: Venomous Verdigris
Pre-order Gloves: Cotton Stripes
Pre-order Suit: Obsidian
Play Early (3 Days)
SEASON PASS (12 months)
Dark Sterling mask
Skull of Liberty Mask
Gold Slate Gloves
Players buying the Silver Edition will only have the Dark Sterling mask, clothing wise. Aside from claiming these edition-exclusive cosmetics, the game does have some pretty sleek items to collect – if you've got the right currency. Money isn't the only thing ruling the streets of New York City. Payday 3 C-Stacks will let you purchase specific Payday 3 weapons, gloves, charms, and more. We'll be looking forward to what the future holds for new items, though.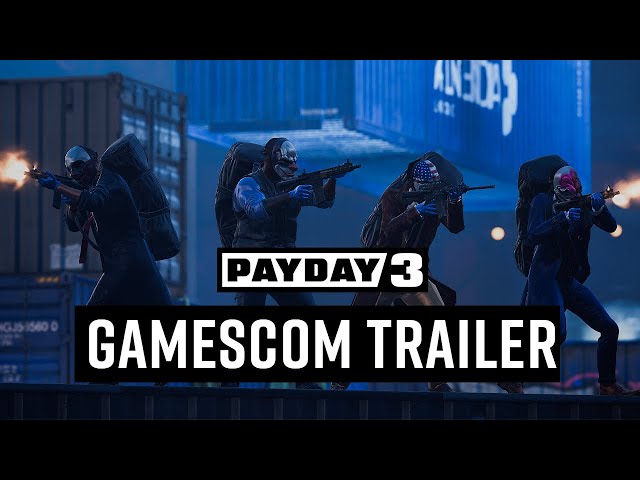 The Payday 3 roadmap is available to peruse, indicating what direction the game will take over the course of 4 major DLC packs. Fingers crossed for a potential John Wick Payday 3 crossover. In the meantime, while you wait for your rewards to unlock or if you're hopping via Payday 3 Game Pass, you may encounter some matchmaking issues. Don't forget to check out our Payday 3 servers down issue guide to check the current status of the game.