December 1, 2023 The active Party Animals codes are still working!
What are the current Party Animals codes? Everybody loves free items, so you'll be pleased to hear that you can activate special codes to earn skins in Party Animals. That's right! Using the Party Animals codes you can get a variety of free skins. So, here's all the active codes and how to redeem codes in Party Animals.
Combining the best of Fall Guys with a variety of cute animals and party game PvP, Party Animals is a blast with friends, as our Party Animals review can attest to. Free Party Animals characters and costumes would only sweeten the deal for those hooked on the chaotic action and wanting to look their best in the Xbox co-op game.
Party Animals codes
The currently active Party Animals codes are:
BeardBox – Kiko character skin
JoshAndKato – Kato character skin
Discord Nitro code – find out below
Right now, there are only two active codes for you to redeem, though they both give you some cute skins and characters. They have been available since launch and are still active right now. However, there is a Party Animals Discord Nitro special bundle available – more on this later.
Given how popular these codes and character skins have been, it's surprising that there hasn't been a new batch of codes for players to redeem. However, it is likely because cosmetic items like skins are one of the main sources of revenue generation for Party Animals – especially with the game being on Game Pass, which means fewer players paying the premium purchase price to play it.
Both of the free skins currently rewarded from Party Animals codes are also common rarities, which usually cost around 1,000 Cookies. These are easily earned en masse while playing the game, but at least by redeeming these codes right now, you can get some free skins to get you started.
Hopefully, as the game gets older and the population drops slightly, codes will become more frequent and offer better rewards to bring back players. However, it is a little disappointing for a premium game to be giving so few codes, when free-to-play titles like Honkai Star Rail seem to offer codes more regularly.
Kiko character skin
Firstly, the 'BeardBox' code will reward you with the Kiko skin. You might be surprised to learn that this code and the Kiko skin are honoring a real cat by the name of Kiko. Kiko is a one-eyed cat owned by 'BeardBox' on Twitter that has a tribute skin in-game and was even showcased on the official Party Animals Twitter. So, if you want to rep this cute cat in the game, now's your chance.
We're big fans of this skin, as we think Kiko is simply adorable. With such a cute eyepatch and a sweet tuxedo, this skin will steal the heart of anyone who redeems the code.
Kato character skin
Meanwhile, the code 'JoshAndKato' will grant you the Kato skin. Funnily enough, the Kato skin is also based on a real-life animal of the same name, which you can find over at 'JoshAndKato' on Twitter. Kato also got a shout-out on the official Party Animals Twitter. So, if you're looking to represent one of the cutest dogs out there, then this free skin code is the one for you.
Party Animals Discord Nitro bundle
The Party Animals Discord Nitro bundle includes the Nitro Nemo character. This can be unlocked by subscribing to Discord Nitro and claiming your unique Discord Nitro Party Animals code. However, you can claim this bundle for free thanks to a free trial of Discord Nitro given to Party Animals players.
To sign up for Discord Nitro and claim the Party Animals Discord bundle, you must:
Open the Party Animals Discord Nitro banner in-game to open the Discord gift portal
Head to the payment settings page on Discord
Open the gift inventory page
Claim the Party Animals gift
Copy your unique code and enter it as normal in Party Animals
There is an in-game promotional banner for the free month of Discord Nitro on the main menu of the game, letting you claim the trial membership to access the gift pack.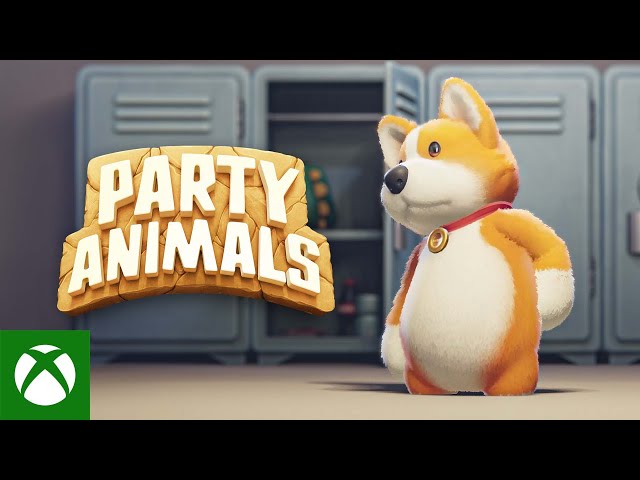 How to redeem Party Animals codes
To redeem Party Animals codes, you need to:
Enter the item shop on the main menu
Select 'redeem' in the top right corner
Enter the code
Confirm and redeem the code
Open the gift box and claim the gift
Luckily, redeeming codes in Party Animals is straightforward, requiring just two clicks from the main menu. As such, you won't have to jump through hoops to redeem the codes above for free goodies.
Once you've redeemed a code you'll get a gift box that you can open, containing the item. Claim the gift and it will then be added to your inventory to use at any time.
And that covers all the Party Animals codes, how to redeem them, and all the rewards you'll get for doing so on Xbox and PC, as well as PlayStation if a Party Animals PS5 version comes out. Now you're ready to grab your best Xbox controller and head back into the fray in style, you just need the best Party Animals weapons to back you up.
For more great games, check out the best Xbox games and the sweet new Xbox games you can play next, many of which are on Game Pass just like Party Animals. Have fun!