There is no shortage of multiplayer battle brawlers, and any entrant into the market is facing strong competition from heavy hitters like Gang Beasts and Fall Guys. Recreate Games' team-based brawler Party Animals seeks to leverage its silly characters, dynamic maps, and moreish game modes to carve its own space in the genre and lure players into its fuzzy world of fun.
Whether you're new to the world of physics-based multiplayer or not, I'd recommend trying your hand at the tutorial before digging into the meat of Party Animals' gameplay, as there's much more to it than just punching and grabbing. Throughout its short tutorial, I learned to fly-kick, climb, dodge, roll, and even knock myself out. This sizable moveset really helps you get the upper hand in tight spots and allows for some brutal smackdowns and sly evasive maneuvers that help the game stand out.
With more than ten hours spent bashing opponents and taking them out this past week in Party Animals, I flailed my way to success (and more often failure), walloping my competitors and throwing my malleable animal into the three available game modes.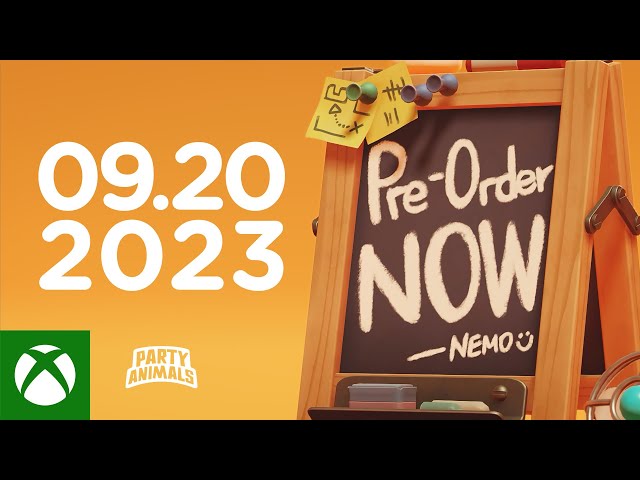 Last Stand pits teams of two against each other in a brawl to the death, whereas Team Score focuses on two teams of four completing special objectives such as football and candy-hauling minigames. Rounding out the trio is Arcade mode, where two teams of four compete with ten lives each to outlive the other crew. Players vote for maps in the lobby, and there was a consistent variety to the game that successfully brought some spice to Party Animals' multiplayer brawler foundation.
One thing to consider with Party Animals is that it is an entirely online game. As such, you'll either match with strangers in a random lobby or compete as a team with your friends. If you do choose to play the online multiplayer lottery, you'll definitely miss out on the joy of completing some of the game's sillier goals, as any attempts at tactical coordination are almost always dead in the water.
It's clear that communicating with others is a huge part of the team-based experience in Party Animals, and the novelty of watching a match descend into pure chaos wore off quickly. While I did have plenty of fun flying at my opposition with fists clenched, it was hard not to get bored of smashing into strangers eventually.
Recreate Games has opted for a tilt-shifted aesthetic with Party Animals, which works to counteract the game's adorable violence. I often felt like a soft toy in a busy dollhouse, taking down the other cuties to reign supreme. And no matter the map I was voted into, the set dressing was consistently thoughtful and full of exciting surprises.
While fighting on the Winter is Coming map, I was tasked with staying close to the raging fire amid wintery weather to outlive everyone else. While this may seem like a simple premise, the map was hiding an alternative method of destruction that I quickly became the victim of. A fluffy tabby got a hold of me and taught me a valuable lesson – that the flames that were keeping me alive were also capable of burning me to death.
I couldn't help but laugh as my roasted duck corpse was splayed next to the burning logs. Even though I was only ever spending minutes in these areas, I was pleased to see this playful level of attention to detail.
Beyond the quirky maps and combat chaos, there's a delightful set of cosmetics in Party Animals where you can dress up your creature of choice. But, doing so requires one of two in-game currencies: Cookies and Nemo Bucks. This cuddly scrip can be earned by completing multiplayer matches, and you'll muster more if you complete targeted goals. However, Nemo Bucks can also be purchased using real money, which rings a few alarm bells, given the kid-friendly atmosphere of Party Animals. It's hard to shake the worry of a paid cosmetic schtick developing that's become all too recognizable in games of this ilk. But right now it isn't too egregious.
Party Animals is a great way to kill a few hours with your friends, delivering on its promise of silly, viral-friendly competitive combat across a roster of thoughtfully designed maps. Unfortunately, though, if you're out there in the wild west of online multiplayer, it can grow tiring quickly if you aren't able to fall into a group with some tactical consideration. It's not knocking any of my favorite multiplayer games out of their positions, but it's a worthy addition to the genre defined by its frankly adorable art direction.
Party Animals review (Xbox Series X|S)
Party Animals offers a fun time with friends thanks to its visually distinct art style and party antics. While it is a fun multiplayer brawler, over time its fun does start to lose its luster as you engage in the same battles with friends.