In NetherRealm Studios' Mortal Kombat franchise, nothing is certain. Well, nothing is certain except bloody death – thanks to the new selection of Mortal Kombat 1 fatalities – and the fact that Shang Tsung is the villain – one of the most unique Mortal Kombat 1 characters on the roster. Oh, and the fact that these are consistently some of the best fighting games out there. If you've been following Mortal Kombat 1 ahead of its launch, you'll know by now that the infamous Shang Tsung is once-again the antagonist. What you might not know, though, is that this iteration of the sinister sorcerer actually introduces a Mortal Kombat 1 Shang Tsung fatalities feature fans of the franchise haven't seen in over 27 years.
If you're playing this fighting game ahead of the Mortal Kombat 1 release date and you find yourself in the position to perform a fatality as the Mortal Kombat 1 pre-order bonus character Shang Tsung, you might be interested to learn that you can actually perform any other character's fatality while playing as Shang Tsung – on one condition, of course.
What is that condition, though? Well, as highlighted by 'ClanA5' on Reddit (who also highlighted the fact that the feature itself has returned in Mortal Kombat 1), you actually need to transform into the other character before the "finish him" screen appears at the end of the fight – where you traditionally input a fatality. If you're transformed when this screen appears, you can then just input that character's fatality as normal and Shang Tsung will perform it, as if you're playing as that character.
If you're not too familiar with your Shang Tsung Mortal Kombat 1 combos, you can transform into your opponent by using the move "Form Stealer" – forward, down, back, low kick (B or Circle).
Shang Tsung can steal fatality's now too
byu/ClanA5 inMortalKombat
From what we can tell, despite Shang Tsung appearing in MK1, MK2, UMK3, MKDA, MKSM, MKA, MK 2011, MKX, and MK11 – basically almost every main Mortal Kombat game since the series' inception in 1992 – this mechanic isn't something fans have really seen since Ultimate Mortal Kombat 3, released in 1995.
If you're a series veteran and you remember that mechanic, you'll also be pleased to know that it sounds like it's a lot easier to pull off this time around; transformations last a little longer than they used to.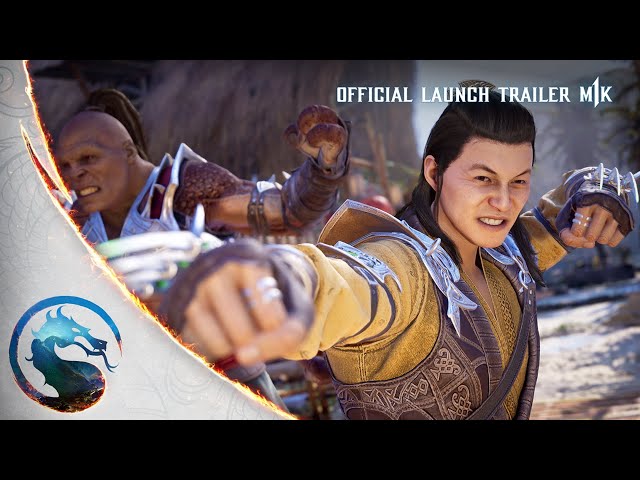 Mortal Kombat 1 is just one of several upcoming Xbox games and upcoming PS5 games vying for your storage space in the second half of the year. If you're struggling, you can find out more about the best Xbox expansion cards and best PS5 SSDs right here. If you're just here to read about MK1, though, you can find out more about how Season 1 is set to reveal what the 'real' Scorpion is up to right here and how Megan Fox's "very off" Nitara is already a bit of an issue for fans here.