If you're looking forward to Mortal Kombat 1, you should know that this is one of those upcoming PS5 games that's going to do things a little differently from last time. The main example of this is the fact that the Mortal Kombat 1 characters we see – however familiar they might appear in-game – aren't going to be the same iterations we see in MK11, MKX, and MK9. Of course, there will be faces you recognize in Mortal Kombat 1, but there are going to be some major changes. Surprisingly, fan-favorite Scorpion isn't going to be who you think he is in MK1 – and we're not happy.
Way back before Mortal Kombat 1 was even announced, a relatively unknown leaker by the name of 'LK-9T9_LK-4D4_LK-7T2' claimed that – through a rather adventurous selection of Mortal Kombat 12 leaks (before it was called Mortal Kombat 1) that were re-uploaded to Reddit – that Damashi would play a vital role in the game, that developer NetherRealm Studios was bringing back the Tarkat plague, and that Kameo Fighters would be introduced.
However, there's also something quite interesting about Scorpion hidden away in there. Before we talk about that, though, we have the full run-through of what was said below:
Now, fast forward to 2023, we know a little more about Mortal Kombat 1 and what to expect, and it turns out that quite a few of these leaks are true – which also suggests that the leaks we haven't had confirmed yet are also true. What has this got to do with our main man Scorpion? Well, one of those leaks has claimed that "Bi-Han is Sub-Zero and Kuai Liang is Scorpion". Yes, that Kuai Liang.
Those of you that know your Mortal Kombat well will know that Kuai Liang is actually Sub-Zero's name – well, it was anyway. Bi-Han, who has always been Kuai Liang's brother, was briefly Elder Sub-Zero, but is traditionally shown as the shadowy Noob Saibot – a revived revenant, of sorts.
In the original Mortal Kombat game from 1992, Bi-Han is Sub-Zero and this mantle is then passed down to Kuai Liang from Mortal Kombat 2 onwards. Scorpion, however, has always been Hanzo Hasashi. So, while it's interesting that we're going to see Mortal Kombat 1 go back to basics when it comes to Sub-Zero, ditching Hanzo Hasashi completely from the story is quite the surprise.
Thanks to the Mortal Kombat 1 closed stress test, and the fact that Sub-Zero was a playable character during that, we have had confirmation that Sub-Zero is indeed Bi-Han in this timeline. However, information on Scorpion has been kept largely under wraps. These Mortal Kombat 1 character profiles do confirm that Scorpion and Sub-Zero are brothers, but there was certainly nothing to say that this wouldn't still be Hanzo Hasashi.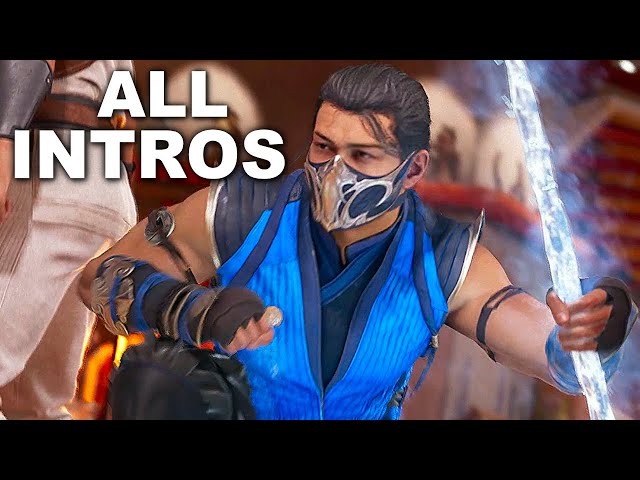 Now, though, it seems all-but-confirmed that Sub-Zero is actually Scorpion and Noob Saibot is actually Sub-Zero. Yeah, that's not going to be confusing at all. We're not sure we're fully sold on Mortal Kombat 1's timeline reset yet, and this really isn't helping things. If you're a fan of the characters and narrative in MK11 – just, don't expect any of that to continue over in MK1.
We know MK1's main villain is going to be someone you "could never have anticipated", but we really could never have anticipated that Liu Kang – and NetherRealm Studios – are completely killing off Hanzo Hasashi in favor of a brotherly rivalry between Bi-Han and Kuai Liang. That's a little bonkers, right?
We think so. You can check out a little more about Scorpion and how he's going to play in this deep dive from the latest Kombat Kast down below: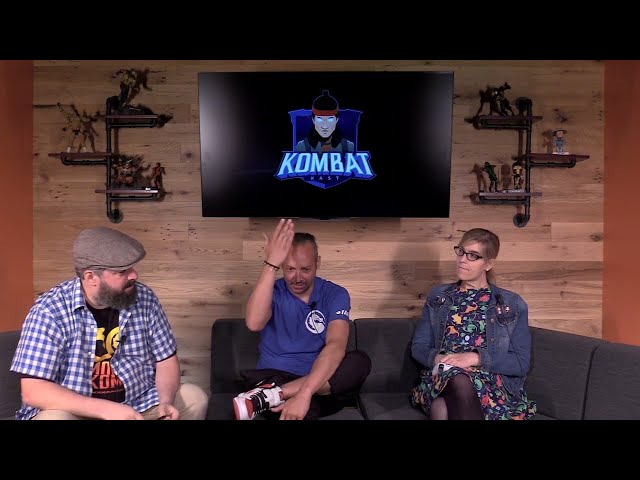 Well, whether you're a fan of that or not, this upcoming Xbox game could very-well be one of the best fighting games available when it drops. The fans' reactions to the closed stress test held earlier in the year have certainly been positive ones, anyway – and, it sounds like Mortal Kombat 1's stages are going to be packed with easter eggs for you to find. So, even though several Kameo fighters are reportedly restricted to the game's campaign, there's still a lot to look forward to.