It's a fantastic time to be a fighting game fan and Mortal Kombat 1 is shaping up to be an excellent addition to both the series and the genre. However, it isn't all 'friendships' and rainbows; NetherRealm Studios' Ed Boon – Mortal Kombat 1 director and creator of the series – has confirmed that some of the Kameo Fighters you'll see in MK1 are going to be exclusive to the game's story mode campaign. This might be looking like one of the best fighting games out there for multiplayer action, but it looks like the single player mode is bringing more to the table than just a nice story.
Speaking to former G4TV journalist Danny Peña for Gamertag Radio, Boon – when asked about Kameo Fighters and their role in the campaign mode – revealed that "there are a number of Kameo characters in the campaign that are exclusive to the campaign". This means that "they're not in the Kameo roster that you choose from" in other game modes.
Continuing, Boon explained that the "story mode introduces Kameos [and] the concept of them… You really get used to [the mechanic] – there's a bit of a training element where you get used to how they work… There's a number of appearances in story mode – Kameos – that aren't seen anywhere else".
If you want to see this section for yourself, you can find the question and answer at around the 03:00 mark in the video below:
If you're wondering which Kameo Fighters are exclusive to the story mode, you'll have to wait for the Mortal Kombat 1 release date. Boon is keeping tight-lipped about that. This new Mortal Kombat 1 gameplay footage does hide a character from 27 years ago, though – which could be something of a hint. Although, take that with a pinch of salt, for now.
Adding to this, though, talking more specifically about the mechanics of this feature, Boon explained that one of NetherRealm Studios' main goals was to make it "as simple as possible to execute".
"We didn't want to tie [Kameo Fighters] to a special move… We wanted every player to be able to call [in] a Kameo at will without really thinking about it much," Boon said.
If that all sounds good to you, you can check out the latest on Mortal Kombat 1 pre-orders right here – and information on the Mortal Kombat 1 beta here, if you want to try before you buy. You can also check out the new gameplay footage below: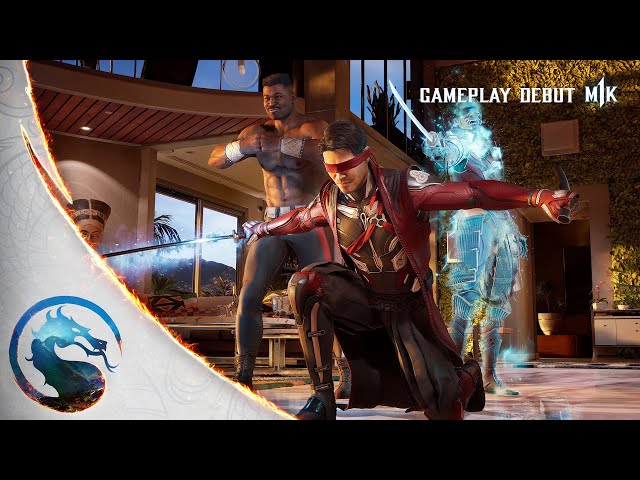 Is this going to be one of the best games of all time? Well, we're not sure it will be easy to convince you all that a fighting game could be. Not to mention the fact that we're not quite convinced when it comes to Liu Kang's new timeline yet. However, this is one of the most anticipated upcoming PS5 games and upcoming Xbox games out there – and we can't wait to start duking it out with all the Mortal Kombat 1 characters on offer.