If you're looking forward to Mortal Kombat 1 and learning about how Liu Kang's reformed universe is different from what we've seen before, you might want to pay attention to the world around you in this upcoming Xbox game. Ahead of the Mortal Kombat 1 release date, art development director Thiago Gomes has spoken to the folks at PLAY Magazine about what Mortal Kombat 1 fans can expect, and it seems there will be plenty of MK1 easter eggs scattered throughout its stages.
Discussing some of the differences between NetherRealm Studios' Mortal Kombat 11 and its upcoming fighting game in PLAY magazine issue 29, Gomes explained that "if you look at the backgrounds and the characters, there's a lot more color" – a decision made by the development team to further reinforce that this is "Liu Kang's Mortal Kombat". The backgrounds of these stages, which PLAY magazine describes as "deep, layered, and textured" – as well as "gloriously vibrant" – can even serve as something of a distraction.
"It's really important to give people visual interest to look at while they're fighting", Gomes states, "and with the power of new consoles, we've been able to put so much more into these things… If you look, you're gonna find easter eggs [and] find little things".
This isn't to say Mortal Kombat 1's stages are going to be all about references, though. Gomes makes it clear that they're also going to play quite an important part when it comes to worldbuilding and storytelling in the upcoming PS5 game – as you'd expect.
"We have these nice little areas where there are little bits of storytelling… We want you to look at the hints as to what the space is used for, and who's been here before," Gomes adds. "How does it fit into the lore of the larger universe?"
Well, we don't want to pretend like we know too much about Mortal Kombat 1 right about now, but we feel as though some stage locations will be more self-explanatory than others. For example, the mansion we see Kenshi and Johnny Cage go toe-to-toe in throughout the gameplay footage below is just his house – right?
Another example would be the statues in the background of this monastery-type location we see Kenshi and Raiden battling. We think it looks a little bit like Bo' Rai Cho – at least, he gives us that vibe – but, he might not be the best role model when it comes to training new students in this school of martial arts. So, we might have to wait and see to find out who it actually is.
Either way, is this something that's going to help Mortal Kombat 1 become one of the best fighting games out there, or even the best one of the year, when it drops? Well, we don't know for certain – but only time will tell. Street Fighter 6 is already some stiff competition and the Tekken 8 release date is fast-approaching – another fighting game looking to take the crown.
The good news is that Mortal Kombat 1 seems to be popular among those who got into the closed stress test. While this didn't let players try out all the playable fighters coming to this game, it did let them experience Mortal Kombat 1's Kameo fighters – a new feature that's raising eyebrows.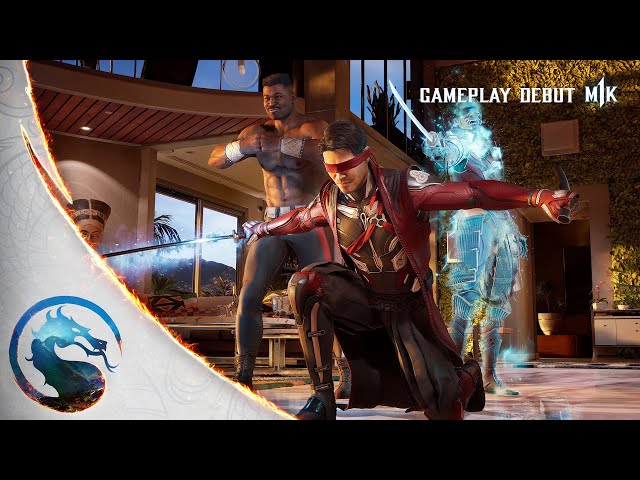 Although these seem like popular additions to Mortal Kombat 1, for now, will these detailed backdrops packed with easter eggs and information to uncover prove too much of a distraction for players trying to avoid one of the game's brutal fatalities? Only time will tell, but we can't imagine searching these locations while staying on the right side of death is going to be easy.