Despite the closed stress test, NetherRealm Studios is still keeping quite a lot about Mortal Kombat 1 under wraps. This doesn't mean this won't be one of the best fighting games out there when it drops, but it's certainly frustrating for those of us who want to know more. However, a few interesting details are starting to slip through the cracks and it sounds like there's a rather big fight on the way for our favorite kombatants and Mortal Kombat 1 characters. If you're wondering who the main villain in MK1 is, like Kronika in Mortal Kombat 11 and Shinnok in MKX, it's not going to be who you think it is – who the Mortal Kombat 1 trailers suggest, anyway.
Firstly, let's talk about who it looks like the main villain of Mortal Kombat 1 is going to be right now – and why it makes sense to assume that they'll be playing a big part as an antagonist in the game.
When you watch the Mortal Kombat 1 announcement trailer, which you can see again for yourself below, it certainly looks like usual suspect Shang Tsung is going to be a main antagonist in this upcoming PS5 game. With MK1 being yet-another franchise reset, having the original final boss from Mortal Kombat (1992) as the main villain in Mortal Kombat 1 is poetic – in a way. He's also a major villain in Mortal Kombat 11 Aftermath – which precedes the timeline reset in Mortal Komabt 1.
Of course, though, we shouldn't necessarily take this trailer as gospel; Shang Tsung kills almost everyone in it, before being killed himself by Fire God Liu Kang. However, it still makes him look like he's going to be the main villain.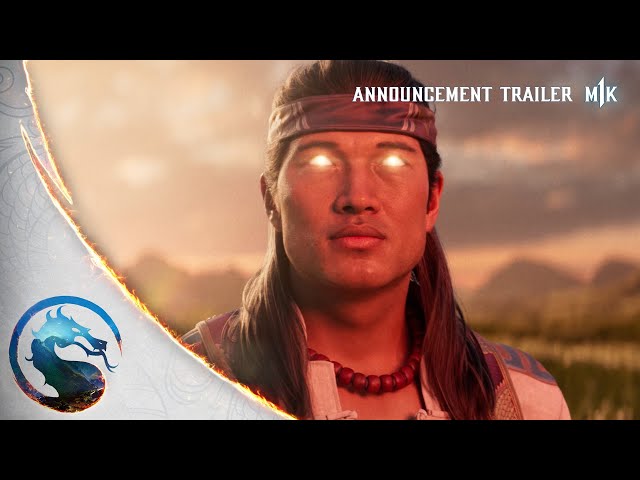 NetherRealm Studios' recent update to the Mortal Kombat 1 website, though, seems to suggest otherwise – and that's very exciting indeed. We were hoping something like this would happen ahead of the Mortal Kombat 1 release date, but we weren't expecting it to be quite so mysterious.
As you can see below, a series of character bios have been added to the official MK1 website and Liu Kang's entry seems to suggest that something or someone far more dangerous than Shang Tsung is on the way; "an enemy Liu Kang could never have anticipated" is on the way.
In full, the entry reads as follows:
"Having won control of the Hourglass, Liu Kang restarted history. He neutralized the threats and dangers that had come before, crafting a New Era in which all beings would have the opportunity to find peace.
"But that peace is now threatened by an enemy that Liu Kang could never have anticipated. It will take all of his wisdom and experience to save not only Earthrealm, but all of reality."
Now, we don't want to assume anything, but Liu Kang has faced off against Shang Tsung quite a few times in the past, so it doesn't really make sense to consider him "an enemy [he] could never have anticipated", right? We know Liu Kang has a lot going on right now, but that would be a bit of a stretch in our opinion.
But, that leaves us with one burning question: who is the main villain in Mortal Kombat 1? Well, we know NetherRealm Studios is making some major changes to existing characters – for example, Sub-Zero and Scorpion are brothers, and Kitana and Mileena are twin sisters by blood, now. However, could we really see someone who's traditionally a 'good guy' become a villain?
Well, we just don't know for sure. It would make everything a lot more surprising, but you have to wonder whether that would be something unexpected for Liu Kang? And, of course, whether NetherRealm Studios would take things that far when it comes to reinventing existing characters. In Mortal Kombat 1, Raiden is Earthrealm champion, but not Thunder God. His ascension to God-hood and betrayal of Liu Kang would certainly be unexpected, but we're just not certain what NetherRealm has planned yet.
Mortal Kombat 1 is one of the most intriguing upcoming Xbox games out there and you can find out more about Mortal Kombat 1 pre-orders here. However, Liu Kang's new timeline isn't selling us on MK1 just yet. So, while this revelation is a little exciting, we're going to reserve judgements until we know a bit more.