The Mortal Kombat 1 release time for early access players is almost here, ushering in a timeline reset and an MK1 roster full of amazing fighters. Mortal Kombat 1 is the meat of a delicious fighting games sandwich of releases, dropping in the middle of July's Street Fighter 6 and the Tekken 8 release date, which launches early next year. But when exactly will you be able to hop into Mortal Kombat 1 and start brawling?
The Mortal Kombat 1 release time for those with early access is on Thursday, September 14 at 10am PT / 1pm ET/ 6pm BST. From that time onwards, you'll be able to jump in and play or watch your favorite streamers and creators get to grips with MK1. The same release time is expected for the full launch of the game on Tuesday, September 19.
Now that Mortal Kombat 1 is within touching distance, NetherRealm has treated fans to one final gruesome, blockbuster trailer to ramp up the hype. As well as showcasing almost every member of the roster in action and some gut-wrenching Mortal Kombat 1 fatalities, the new trailer shows off some all-new gameplay for Shang Tsung and (finally) officially reveals the final fighter in the game's lineup: Reiko. While Reiko has been leaked for a little while now, this does now fully complete the roster.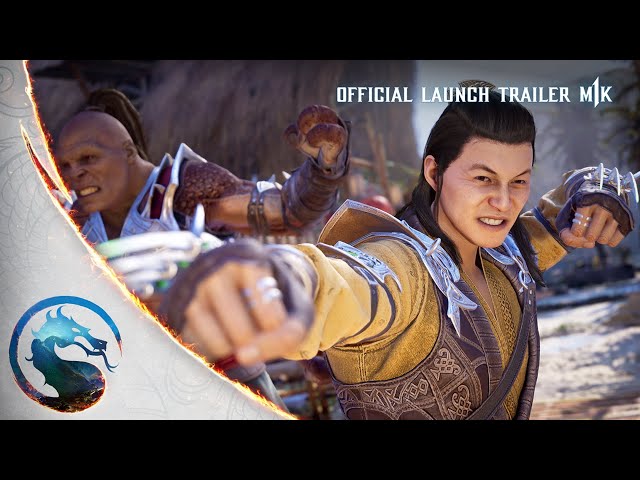 While the fighter has made some cameo appearances in more recent games, this is Reiko's first fully-fledged outing in a Mortal Kombat game since 2006's Mortal Kombat Armageddon. That's a long old wait on the sidelines. While his purple and silver armor has had a bit of a glow up, Reiko's appearance is largely unchanged, with the iconic black face markings remaining.
With it being such a long time since Reiko has made a proper appearance in Mortal Kombat, we'd forgive you for not knowing too much about him and his backstory. If that sounds like you, we implore you to give this excellent breakdown of his character from 'History Behind the Warrior' a watch. Yes, Mortal Kombat 1 resets the whole timeline anyway, making a lot of previous lore and history somewhat redundant, but it's good to know who you're dealing with and to appreciate the different approaches and connections each character has going into this new MK universe.
As mentioned, we also get a first look, gameplay-wise, at Shang Tsung, who is also an MK1 pre-order bonus. We see plenty of shapeshifting, some fiery attacks, and we get a look at his new pet snake, who is totally adorable (see: terrifying).
The confirmation of Reiko and the Shang Tsung gameplay aren't the only last-minute announcements from NetherRealm either. In the week before early access begins, we've already seen Ed Boon eat some spicy wings on Hot Ones and reveal the Johnny Cage skin voiced by John-Claude Vann Damme (that also appears in the new trailer), and it was announced that Nitara will be voiced by Megan Fox. Yes, really.
If you need to do some last minute research ahead of the MK1 release time, check out our guide on all the Mortal Kombat 1 Kameo Fighters that will assist you in battle, read our MK1 preview from Gamescom to see what we made of it, and take a look at our early Mortal Kombat 1 tier list based on our hands-on experience with game.