It is proving to be quite the year for Megan Fox and gaming. Fox jokingly eulogized streamers like Michael 'shroud' Grzesiek and Benjamin 'DrLupo' Lupo in Diablo 4, but now she'll be personally sending players to the afterlife in Mortal Kombat 1. Following leaks surrounding the Mortal Kombat 1 characters roster, NetherRealm Studios confirms the Transformers and Jennifer's Body star is officially voicing Nitara.
Previous Mortal Kombat 1 leaks purported Fox's involvement earlier this year, though it wasn't clear was capacity she would appear. "She comes from this weird realm, she is a type of vampire creature. She's evil, but she's also good […] I like her, she's a vampire, which obviously resonates for whatever reason," Fox says on taking up the mantle of Nitara.
"It's cool to be in the game, you know? Because I'm not really just voicing it. It'll like she's kind of me," Fox expresses. Nitara, who first appeared in Mortal Kombat Deadly Alliance, has been largely absent from the franchise – despite a few smaller cameo appearances. Last appearing in a proper capacity in MK Armageddeon, Nitara also appeared in the recent Mortal Kombat movie. Now, the character is back and rejuvenated aesthetically for the game's multiversal antics.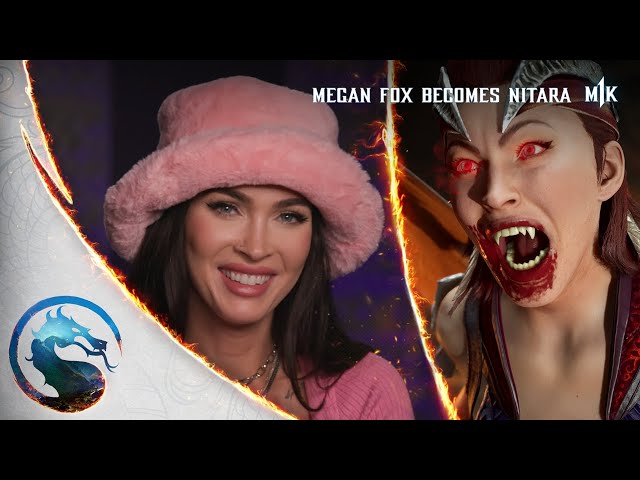 On the game's violent content and bleak narrative, Fox says that performing as Nitara forces her "to tap in areas I'm not comfortable […] I've had a lot of fun doing it, and it's caused me to like be more free with myself." Fox has been a fan of the Mortal Kombat franchise for some time, often playing it with her partner Machine Gun Kelly: "Mortal Kombat, it's just a staple, it's been around since gaming has been around […] it is one of the greatest video games of all time."
In a previous interview with People, Fox claims "destroyed" Machine Gun Kelly in "over 40 something matches" while playing other Mortal Kombat entries.
You'll have to wait until the Mortal Kombat 1 release date to see how Fox's vocal talents bring new life to Nitara after all these years. You don't have to wait too long to see how the game is shaping up, though, as we were hands-on with it at Gamescom, so don't hesitate to read our Mortal Kombat 1 preview.