The Mortal Kombat franchise has revamped and overhauled itself many times over the decades. NetherRealm is doubling down on that notion with a Mortal Kombat 1 preview at Gamescom, as I got to see the dawn of a brand new MK universe begin. Part of that fresh vision for the future is the inclusion is the single-player Invasions mode, which doesn't initially inspire confidence for the next NetherRealm fighter.
Invasions mode is the introductory segment of the preview, which begins after I choose from a small selection of Mortal Kombat 1 characters. I'm normally a Liu Kang guy, but in place of his absence, the allure of Johnny Cage's charisma steps up to the plate. Players also bring a Kameo Fighter into the mix for this mode. Choosing Cage takes me to his lavish shore-side mansion. There are fiery portals, demonic creatures, and a few familiar faces hanging around. Pathways split all over Cage's mansion, with the freedom to choose how I want to navigate the board.
Each step is toward a fight, all of them featuring modifiers (like fire or ice threats) that can make or break a victory. Mortal Kombat 11 fans will get a kick out of its similarity to MK11's Towers of Time. I appreciate how Invasions mode, in a sense, acts as a tutorial for new Mortal Kombat players or returning ones ready to shake off the cobwebs. Though more advanced combat lessons are likely reserved for an (as of yet) unseen practice mode, Invasions lays down the foundations to get started. Sadly, my time with Invasions didn't leave me feeling as electrified as Raiden.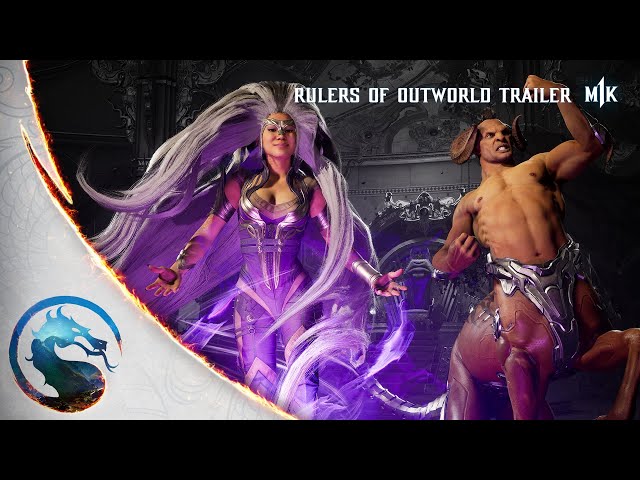 You might not believe it, but Invasions mode is Mortal Kombat 1's spin on Mario Party. Invasions take place within a board game-style realm, where different worlds can be explored, containing unique challenges to level your characters. Test Your Might challenges are present too. New cosmetics and other lucrative loot can be gained in exchange for your victories. It'll strike a chord with players who love to grind for every possible outfit or announcer. NetherRealm reveals that Invasions will run throughout six-week seasons too, adding new content and fresh challenges to tick off.
In a game where second-to-second decisions can sway the tides of battle, hopping between each board piece to read often generic explainer dialogue, beginning a fight, then rinsing and repeating isn't exactly fun. This lack of energy is compounded by the game's insistence on staging every battle in the same area of Cage's house, rather than utilizing his home as a canvas for exciting arenas. Whether this is the case for other explorable realms remains to be seen, but it is a shame that in a franchise with such creative freedom, Invasions doesn't appear to be tapping into that zeitgeist at present.
That isn't to say there isn't an audience for Invasions. Diehard fans who dug into Konquest from Mortal Kombat Deception are going to be right at home here, especially as Invasions packs in plenty of references and cheeky nods to other games in the franchise. But there's just something off about it, sadly. Nevertheless, a look at the first chapter of the game's story makes up for Invasions' shortfalls. If you've been out of the loop with the everchanging Mortal Kombat universe, the arrival of the Mortal Kombat 1 release date sees the lore as we knew it completely rearranged.
MK11's Aftermath DLC saw Liu Kang rewrite history, drastically altering the dynamics of fan-favorite characters as a result. Mortal Kombat 1's first chapter, The New Era, picks up the pieces with Kung Lao and Raiden – who longer possess his powers. The two are humble farmers, bantering with each other about their cabbage harvesting skills. Kung Lao yearns for more, though. He yearns for a mightier existence. The duo places a friendly wager to conclude their harvesting quicker than the other, with the reward taking the form of a delicious dinner at Madam Bo's. Surprisingly wholesome for NetherRealm, given how brutal the Mortal Kombat 1 fatalities are.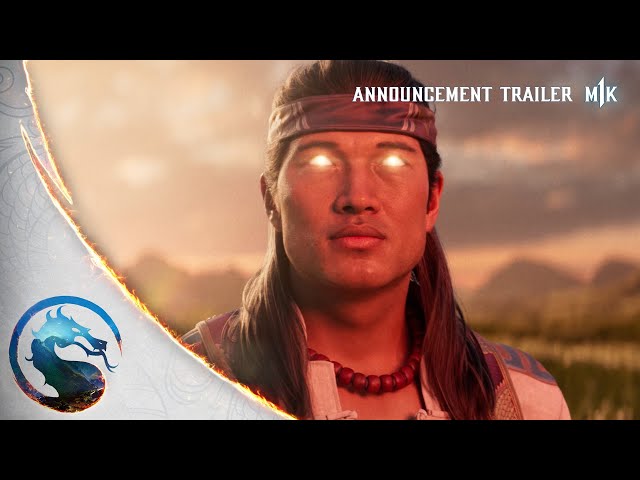 This is the best taste of Mortal Kombat 1's combat. Veterans will pick up the combos easily, but MK1 is heavier and slower than its predecessor. Kung Lao stomps throughout Madam Bo's restaurant with a thud in each step. NetherRealm plays to the character's ego in this universe, as he appropriately feels inexperienced in combat to the likes of Sub-Zero, Smoke, and Scorpion who all arrive shortly after. Juggling them mid-air takes time to master, but the depth behind it is deliciously rewarding. Bringing in Raiden as a Kameo Fighter to spin Scorpion's jaw like a merry-go-round is snappy, with the press of a shoulder button to tag him in.
It highlights the potential for some nasty combos and counters, making me wish that I could have explored Johnny Cage's role in the story. Though my experience with Cage with intermittent through Invasions' brief fights, the animations that bring his Muay Thai-style of fighting together are sublime. Mortal Kombat 1's character re-designs have been the subject of division since the game's announcement, but this initial peek into the story cements Smoke, Scorpion, and Sub-Zero as nothing short of badass. All of them are rendered with stupendous detail in cutscenes, showing off every pore, bead of sweat, and drop of blood running on the floor. Sub-Zero in particular stands out, cascading over Raiden and Kung Lao, cutting an imposing figure in the night sky.
Mortal Kombat 1's story is set for some awe-inspiring setpieces, and this glimpse of the game's opening chapter doesn't hold back on putting hard narrative stakes on the line. NetherRealm's penchant for reinvention shines magnificently bright, from rejuvenated characters to lore that I can't wait to get lost in. Though Invasions leaves some excitement to be desired, this developer still makes this franchise feel far from mortal.
Keep your eyes peeled for more previews, interviews, and coverage of Gamescom from The Loadout over the coming days.