It has taken Sony almost three years to give us anything, but the gaming giant has finally offered us our first look at the first special edition PlayStation 5 console – and it's a good'un. To celebrate the upcoming release of Insomniac Games' Spider-Man 2 – which is one of the most exciting upcoming PS5 games right now – Sony has unveiled a limited edition Spider-Man 2 PS5 console and DualSense controller. If you're excited about it, but you have already been spending your time playing some of the best PS5 games out there, you'll be pleased to know that you won't actually have to buy the whole PlayStation 5 console if you don't actually need it. Although, Sony hasn't made that as clear as it could.
During Insomniac Games' San Diego Comic-Con panel on Spider-Man 2, which also offered up this incredible Spider-Man 2 story trailer, it was announced that players will be able to pick up the "PS5 Console Marvel's Spider-Man 2 Limited Edition Bundle" from September 1. Yeah, we know that isn't the catchiest name, but that's what this PS Blog post on the announcement names it.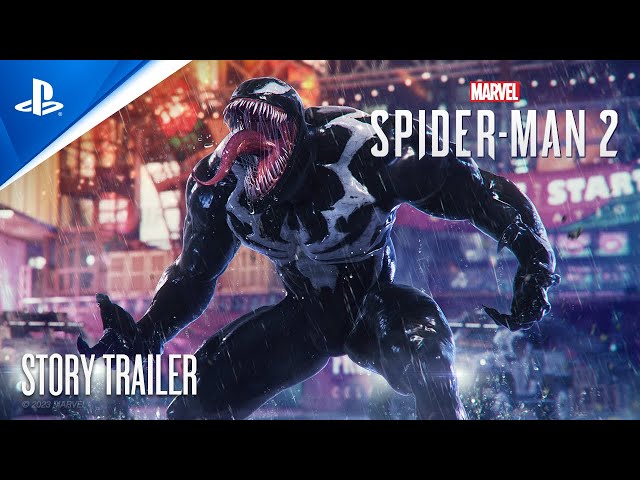 Trying to "reflect the intensity of the symbiote and its capacity for transformation and power", the limited edition Spider-Man 2 PS5 console depicts symbiotic tendrils spreading and taking-over a red Spider-Man themed design. It's simple, but very good looking and something that would look nice in anyone's set-up. The limited-edition DualSense also shares this design.
If you're wondering what this design looks like and the box you'll be getting it in if you pick one up, you can check that out below:
Sure, it looks like a lot of fun and well-worth picking up if you can, but PlayStation 5 consoles that come with premium PS5 games like Spider-Man 2 (you're going to get a digital code for the game with this bundle) aren't going to be cheap. If you have a PS5 console already, it's going to be quite hard to justify buying an entirely new console – right?
Well, one thing you may have missed is the fact that Sony is actually releasing the Spider-Man 2-themed DualSense separately alongside limited edition Spider-Man 2 PS5 console cover plates. So, you'll be pleased to know that you can still get yourself a Spider-Man 2 PS5 console at a fraction of the price of the entire platform.
You can check out the box for those below, if you're wondering what that will look like on the shelves.
Sony hasn't shared how much all of this will cost, but we can look at other limited edition DualSense designs and PS5 console covers as a guideline. As you can see on the PlayStation Store here, the LeBron James limited edition PlayStation 5 DualSense controller will set you back around $80 and the associated console covers will cost you about $65. We think it's safe to assume that the Spider-Man 2-themed equivalents will cost a similar price.
If you want to get your hands on either of these, you can find information on the Spider-Man 2 PS5 console pre-orders here and Spider-Man 2 DualSense pre-orders right here.
Sure, it's quite a lot, but it's also a lot less than a whole console and in the past that would have been the only option. We can only imagine how many people didn't bother buying the limited edition Spider-Man PS4 console because it was several hundred dollars. If these sell well, we may very-well see even more limited edition PS5 console cover plates released in the future. We think Sony missed the mark with games like Returnal and The Last of Us Part 1, but this could be the start of a trend that brings more customization to the console – and that's far from a bad thing.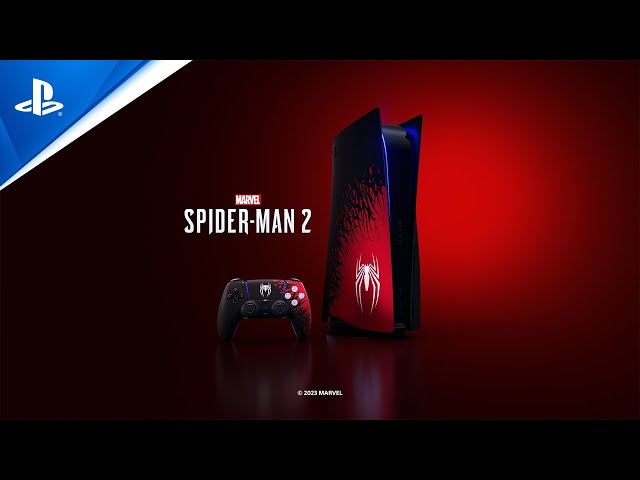 You will be able to pre-order both of these, and the full console bundle itself, from July 28 on PlayStation Direct. Then, all you need to do is sit back and wait for the Spider-Man 2 release date – which can't come soon enough. If you're wondering what else you're going to get with your Spider-Man 2 pre-orders, you can find out more about all the bonuses right here.
The new Spider-Man 2 trailer is teasing some truly brutal action and a new level of darkness for Peter – thanks to the Venom symbiote. If you're looking forward to this, though, you may want to look into some of the best PS5 SSDs out there; this isn't going to be a small game.