There's nothing quite like a limited edition console, especially when it looks incredible. And once you see the upcoming PlayStation, you'll want to get your Spiderman 2 PS5 pre-orders in as soon as possible.
Ahead of the Spiderman 2 game release date, you can get your hands on one of the best console skins yet in preparation for what will likely be one of the best PS5 games of the generation. So, here's how and where to buy it.
Spiderman 2 PS5 console pre-orders
The Spiderman 2 PS5 console pre-orders are now live, priced at $599.99 / £569.99 for the PS5 bundle and $64.99 / £54.99 for the console covers. You can pre-order them below:
US pre-orders
UK pre-orders
Fortunately, you won't have to wait long for your console to be with you. Despite the game launching in mid-October, the console and associated DualSense will be shipping out for September 1, so you can brag to your friends over a month before the game.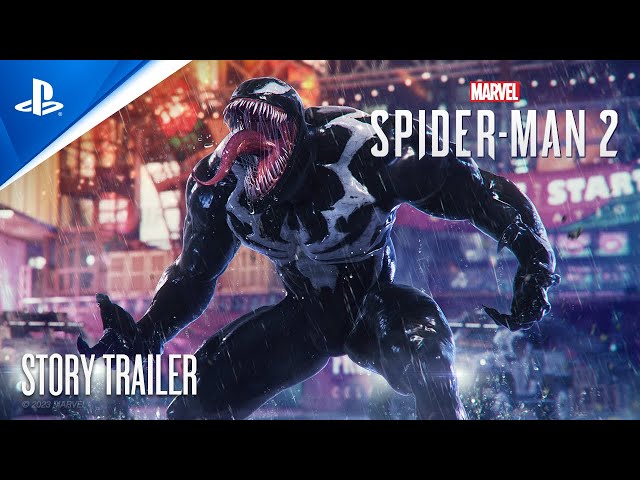 For those already with a PS5, don't start selling your belongings just yet in order to get a new console. Alongside the limited edition console, PlayStation is releasing a set of PS5 console covers, so you can replace the panels on your own PS5. That should save you some money.
Once the pre-orders are available, we will be updating this guide with the best retailers to buy it from, so bookmark this page and set your alarm for 9:55 in your local time to give yourself time.
Spiderman 2 PS5 console price
The Spiderman 2 PS5 console is priced at £569.99 in the UK, with the US price being $599.99, or Europe pricing at €659.99, according to Billbil-kun on Deallabs, who is a reliable leaker. The PS5 comes with a copy of the standard edition of the game, as well as being a limited edition console.
The price hasn't been confirmed just yet, but this is a good guess based on the price of the PS5 console that comes with God of War Ragnarok. However, it's a different situation, since this bundle is a limited edition console instead of the basic white.
If you have enough money, we definitely recommend picking up one of the best PS5 SSDs to pair with your new tech, so you can have extra storage for the many games you'll be downloading.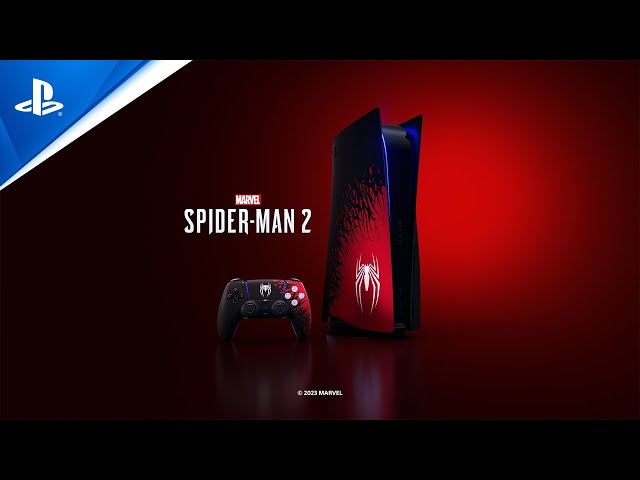 Spiderman 2 PS5 console design
Sporting a black and red design to showcase the major Marvel's Spiderman 2 characters you'll be seeing in the game, the PS5 and respective console skins have the Insomniac Games' Spiderman logo on the side, about to be overrun by the symbiote.
You can see the design below, including the marketing image as well as both sides of the PS5. It's definitely a nicer skin than the pure white PS5 we're used to by now.
The console also comes with a beautiful limited edition DualSense that resembles the console too. For those purchasing the console covers, you can also make your Spiderman 2 DualSense pre-orders as well.
Is the Spiderman 2 PS5 console worth buying?
Outside of the fact that the console is absolutely beautiful to us, we believe it is worth buying if you're in the market for a PS5 ahead of the game anyway since it comes with a digital copy and a PS5, both of which you'll need.
If you already have a PS5, it'll be much cheaper to purchase a copy of the game alongside the console covers and/or DualSense, unlike the PS4 limited edition consoles which require you to buy a whole new bundle.
That's everything you need to know before you make your Marvel's Spiderman 2 PS5 console pre-orders. While you wait for your sparkly new console to arrive, check out the best PS5 open world games ahead of Spiderman's return, or find out the Spiderman 2 villains you'll be facing.