Whether you're a huge Marvel fan or not, Insomniac Games' Spider-Man 2 is one of the most intriguing upcoming PS5 games of the year, and it could be one of the best PS5 games we get to play in 2023. From what we know about all the Spider-Man 2 villains we'll come across, we know Venom will take Peter to some really dark places. How dark are those places going to be, though? Well, there's one moment in the recently-released Spider-Man 2 story trailer that seems to suggest a whole new level of brutality – and some murder – might be on the cards.
In Insomniac Games' new Spider-Man 2 story trailer, we get a good look at the Venom symbiote in action, our first look at the now-seemingly-healthy Harry Osborn, and some refreshing facial model updates for Peter Parker and Mary-Jane Watson. We also get our first look at new location Coney Island and confirmation that the disgraced Martin Li (who you'll know as Mister Negative from Insomniac Games' first Spider-Man game) will feature at some point in the game.
For all intents and purposes, it's a fantastic trailer that offers us some insight into how we'll find the Spider-Man 2 characters when we jump into the game later this year. However, it might just reveal how dark Peter is going to get under the influence of the Venom symbiote – and it's pretty damn dark.
At around the 1:14 mark of the trailer, which you can see for yourself down below, we see MJ apparently hiding from Peter (who's donning the symbiote Spider-Man suit) saying "he's not himself" when asked, by Miles, "what the hell is going on?"
In isolation, this scene is more than enough evidence that Peter has taken a turn for the worse when it comes to maintaining his upbeat optimism and moral code when it comes to crime-fighting – both things that the symbiote degrades into a more aggressive, ruthlessness (traditionally, anyway). However, eagle-eyed fans online have pointed out that the framing and lighting of this scene seem like a direct reference to the cover of Marvel Comics' Spider-Man Spider's Shadow – a five-issue mini series from writer Chip Zdarsky that delves deeper into what would happen if Peter fully embraced the darkness of the Venom symbiote.
You can see the scene from the new Spider-Man 2 trailer we're talking about below:
And, here's the cover of Issue 2 of the Spider-Man Spider's Shadow mini series:
Of course, there are some differences, but it's hard to deny that there isn't some similarities between the two. They give off the same vibe, at the very least, and – with what we know about Spider-Man 2 so far – it could be another nod to the extent of which the Venom symbiote affects Peter.
We won't go into too many details, in case you want to read this comic series yourself before Spider-Man 2 drops, but throughout the five-issue mini series, Peter Parker goes as far as to actually murder a number of his villains. These names include Hobgoblin, Rhino, Electro, and even Mysterio. This could mean one or two of the villains in Insomniac Games' universe could be meeting their maker sooner than we thought, and at the hands of Spider-Man himself.
Only time will tell, though, and we don't think Insomniac Games' Spider-Man would hurt MJ; Peter doesn't seem to hurt her in the Spider-Man Spider's Shadow comics, either (thankfully). However, this short scene could mean that we play through a period of the game as Miles and MJ where Peter is the primary antagonist. Isn't that exciting?
You can check out the full trailer below, if you want to know more: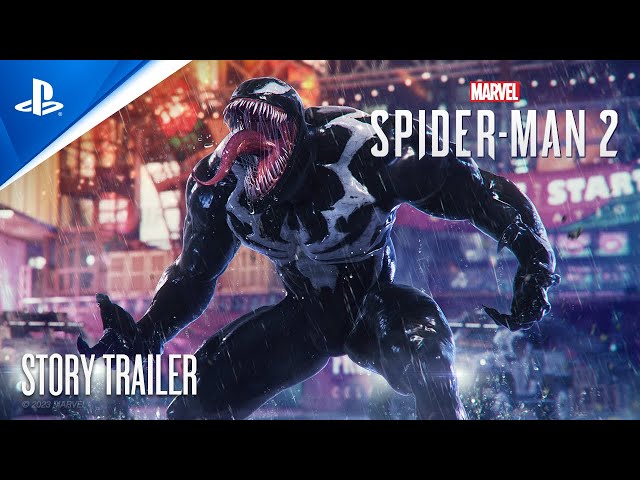 We don't know about you, but we really can't wait for the Spider-Man 2 release date to roll around. Insomniac Games' other Spider-Man games are so good that this really could be one of the best games of all time when it drops – if what we've seen, and what we hope, are true. Although, only time will tell how this plays out. You can prepare for that time, though, by checking out the latest on PlayStation's Spider-Man 2 pre-orders right here.