The Rockstar Games hype train is pulling into the station. We're all waiting to get a glimpse of GTA 6, and that moment is only weeks away. Following years of waiting and repeatedly playing GTA 5, Rockstar Games confirm that the GTA 6 reveal is now set to release in celebration of a milestone moment for Rockstar Games, giving us the first GTA 6 trailer to look forward to.
If you ask us or anyone else what their most anticipated gaming moment is, we wager that the GTA 6 release date would be a popular answer. Now, one of the biggest moments in gaming history is coming. Rockstar Games confirms on social media that the first GTA 6 trailer is coming in December: "We are very excited to let you know that in early December, we will release the first trailer for the next Grand Theft Auto. We look forward to many more years of sharing these experiences with all of you."
Celebrating the studio's history and legacy, co-founder Sam Houser also says that "in 1998, Rockstar Games was founded on the idea that video games could come to be as essential to culture as any other form of entertainment." Now, with GTA 6 on the horizon, Houser adds "we hope that we have created games you love in our efforts to be part of that evolution."
Undoubtedly at the top of the list for new PS5 games and new Xbox games on the horizon, GTA 6 already has excellent foundations laid down before it. Red Dead Redemption 2 is arguably Rockstar Games' greatest achievement on a technical scale, as well as on a storytelling front, too.
Far more mature and nuanced than GTA 5, the tale of Arthur Morgan is a riveting homage to the Western genre, while also re-evaluating its tropes with best-in-class gameplay. With rumors claiming GTA 6 is returning to a modern day Vice City, it'd be superb to see Red Dead Redemption 2's innovations applied to the iconic GTA location. Oh, and the Malibu Club better still be there, Rockstar.
This statement follows a report from Bloomberg which claims that Rockstar Games is planning to "announce the next highly anticipated Grand Theft Auto game as early as this week", according to sources close to the publication. Following this initial GTA 6 announcement, the report now-correctly predicts that Rockstar Games will follow this up with the game's first trailer: "The company plans to then publish a trailer for Grand Theft Auto 6 next month to celebrate Rockstar's 25th anniversary."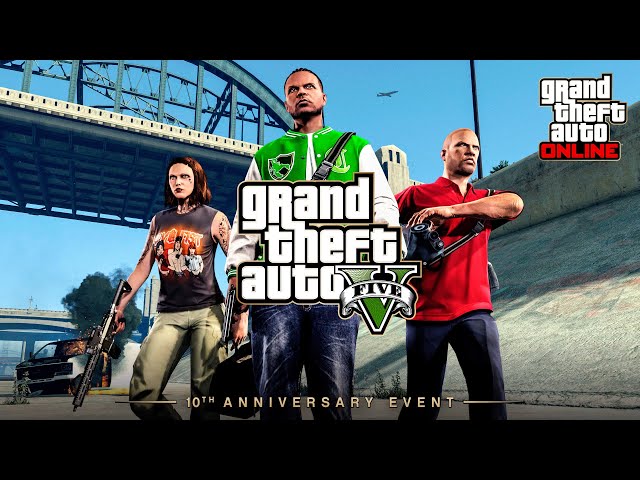 Speculation over the game's content is still fervent amid the GTA 5 community, with many players believing that specific GTA Online content drops are acting as hints for GTA 6. While it is fun to chase down these potential leads, we think that Rockstar Games is simply having fun with its audience. Leaks surrounding the game suggest that GTA 6 will abandon mechanics seen in GTA Online for its multiplayer counterpart, but Rockstar Games remains as tight-lipped as ever following the unexpected security breach to its digital storage last year, resulting in one of the biggest leaks in gaming history.
Despite this expressing disappointment with the situation, development continues behind the scenes. Meanwhile, former Rockstar Games producer Leslie Benzies is getting ready to bring players into a brand-new experience, known as Everywhere. We still can't believe that GTA 5 is 10 years old, even if the game has appeared on multiple platforms with various upgrades in that time.
When the game does arrive, we wonder if any potential GTA 6 DLC will follow suit with one of the franchise's best entries, GTA 4. Either way, we'll be following the game closely as a debut look approaches.