It isn't hyperbolic to say that GTA 6 is one of the most anticipated games of all time. The previous entry GTA 5 turns 10 in 2023 and we've already celebrated 15 years of GTA 4, too. However, the influence of Niko Bellic's Liberty City story is still felt today, and some players are wondering whether Grand Theft Auto 6 will encompass one of GTA 4's best elements.
Discussing the potential of the storyline that GTA 6 could offer, members of the Rockstar Games community discuss whether the upcoming title will include single-player DLC expansions in the vein of GTA 4. In the past, Rockstar released two story expansions for GTA 4 in the form of The Lost and Damned and The Ballad of Gay Tony, respectively.
"Do you guys think Rockstar Games will ever release a single-player DLC for GTA 6?" Redditor 'Trevor_58_' posits. Additionally, they say that "the last time we've ever gotten a single-player DLC was 12 years ago, since then we've never gotten one for GTA 5 or even Red Dead Redemption 2."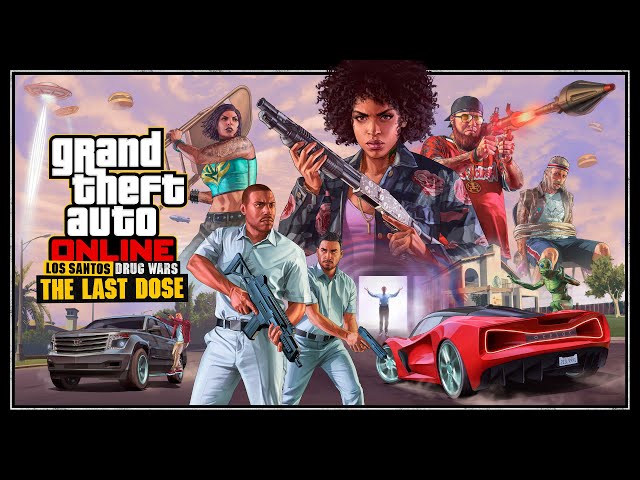 The last major single-player expansion for a Rockstar Games title came in the form of Red Dead Redemption Undead Nightmare, which was released for PlayStation 3 and Xbox 360 consoles in 2010 – a staggering 13 years ago. Conversely, the final DLC for GTA 4 dropped back in October 2009. Plans for a GTA 5 single-player continuation were announced shortly after the game launched but were consequently scrapped in 2017.
Story details for the next entry are under wraps, though a series of leaks indicate that the game will supposedly take place in the fan-favourite locale, Vice City. As the current era of GTA games is separated from the original trilogy, it is unlikely that GTA 6 will make any references to the events of the acclaimed 2002 title. Despite this, players like 'Ghost_Face666' hope to see a few nods to the late Ray Liotta: "If we are to get DLCs, I'd like one with the continuation of Tommy Vercetti. What happens to him and his empire after the events of Vice City."
While plenty of GTA 6 leaks dive into the game's world, characters, and refined mechanics, mention of plans for post-launch content remains unclarified. Given the immense popularity of GTA Online, players will undoubtedly be eager to know how Rockstar approaches the transition between the two games.
Don't spend your time counting down the seconds for the GTA 6 release date though – that'll be agony. Instead, check out the best Xbox open world-games or PS5 open-world games to sink your teeth into.