Though the recent PlayStation Showcase reveals are a feast for fans, the GTA 6 release date is undoubtedly at the top of the list for upcoming PS5 games. Plans for how developer Rockstar Games will continue the success of GTA Online are deep in the vaults, but a prominent Grand Theft Auto insider alleges that the upcoming multiplayer successor may avoid implementing this tweak to its gameplay across PS5, Xbox, and PC platforms.
Engaging with fellow GTA 6 fans about the game's supposed online features, known leaker 'TezFunz' claims that Rockstar Games' parent company Take-Two Interactive is electing to forgo the addition of dedicated servers. "Take-Two rejected a proposal for dedicated servers a few years ago. They considered it cost-prohibitive for them," claims the leaker within the GTA Forums community.
TezFuns explains that "explosion shenanigans may still occur on GTA 6. Because of how explosions are streamed from the closest player to them. Although, Rockstar keeps adding checks to explosion native functions. Much like GTA Online's recent [Los Santos] Drug Wars update."
If you're not sure what that means for your antics around the rumored GTA 6 Vice City map, don't worry. At present, GTA Online operates with a Peer 2 Peer setup, which means a sole player can act as the host for the game's online matches. Fellow GTA Online players will connect to them and the griefing with a MK 2 Oppressor begins from there.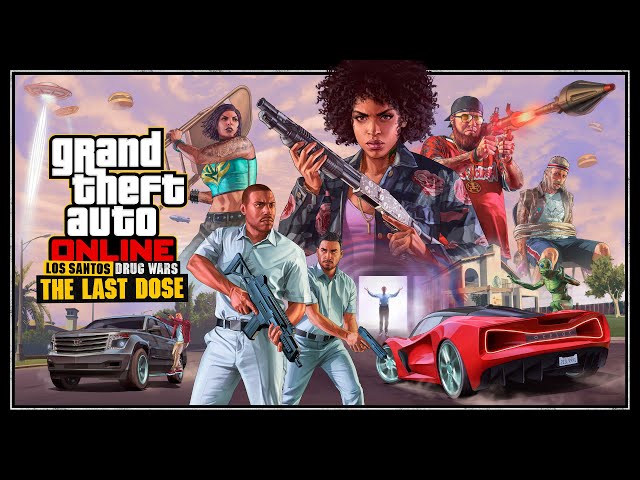 If Rockstar Games were to use dedicated servers for the speculatively titled GTA Online 2, the developer would be using third-party services to keep the game active – which is ultimately more costly for Rockstar.
In theory, using dedicated servers would make the game less prone to cheaters or hackers trying to use devious exploits to farm GTA Cash and other desirable items. GTA Online has been ripped apart by various bugs and hackers before, which prompted Rockstar to patch one of its most acclaimed titles from 15 years ago. However, as TezFuns points out, years have passed since Take-Two Interactive rejected the notion of dedicated servers, making it possible for GTA 6 to utilize it upon release.
We hope that alongside this tweak that Rockstar Games opts to address GTA 6 post-launch DLC in the future. It's been a seriously long time since they released a proper DLC expansion pack. Maybe it'll hit those heights of joining the best games ever made if it does.