Ahead of an official announcement from Xbox, renowned leaker 'billbil-kun' has claimed that a brand new Forza Motorsport Xbox controller is on the way from Microsoft. Well, they have claimed a new Xbox controller is coming and provided interesting evidence that could suggest it's related to Turn 10 Studios' Forza Motorsport. As one of the most hotly aniticpated upcoming Xbox games – and a title that could be one of the best racing games we've ever seen – a tie-in controller seems like it will be a hit after the Starfield controller.
What evidence is that, though? Well, in their report for Dealabs Magazine, they claim that a new Xbox controller named "Stormcloud Vapor" is set to release on August 8, 2023. This is expected to be priced at $69.99 and they believe that it could be released to celebrate the upcoming Forza Motorsport release date – even though that's a few months later. A similar situation has happened with the release of the Starfield controller and the Starfield release date, though. So, it isn't out of the question.
It's hard to tell how realistic this claim is, though, without much evidence to support it beyond 'billbil-kun' saying "it is possible". They do have a track record when it comes to accurate leaks, but how much does Stormcloud Vapor really sound like something that would be related to a motorsport racing game? We recommend taking this all with a pinch of salt.
Although, there's nothing to say this won't be worth getting either way. Depending on what sort of vibe Xbox wants to go for, we could see a very sleek design sporting bright colors and a logo. Or, we could see some tyre treads right across a grey asphalt-like backdrop. Only time will tell.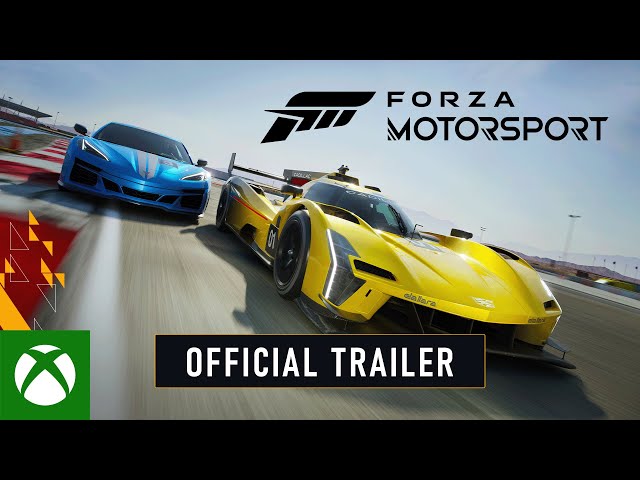 Do you know what we think? We reckon that this limited edition Forza Motorsport controller – if real – could be one of the best Xbox controllers out there. It comes just months after Xbox revealed and released the limited edition Starfield Xbox controller and it could drop around the same time as the new Spider-Man 2 PS5 DualSense. If you're someone with more than one platform and you like your special controllers, then you have a lot to look forward to.
If you're just here looking for more Forza Motorsport news, we can tell you now that we think this game is going to be a big one. So, that's why you should think about picking up one of the best Xbox expansion cards before it drops. It could be one of the best Xbox racing games we've ever seen and we really don't think anyone wants to be dealing with limited storage space when the time to play it comes.